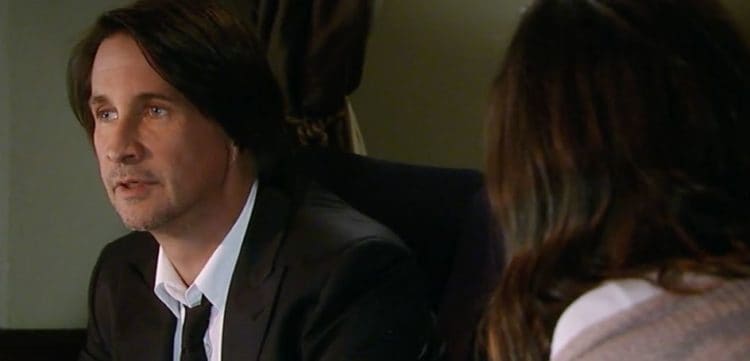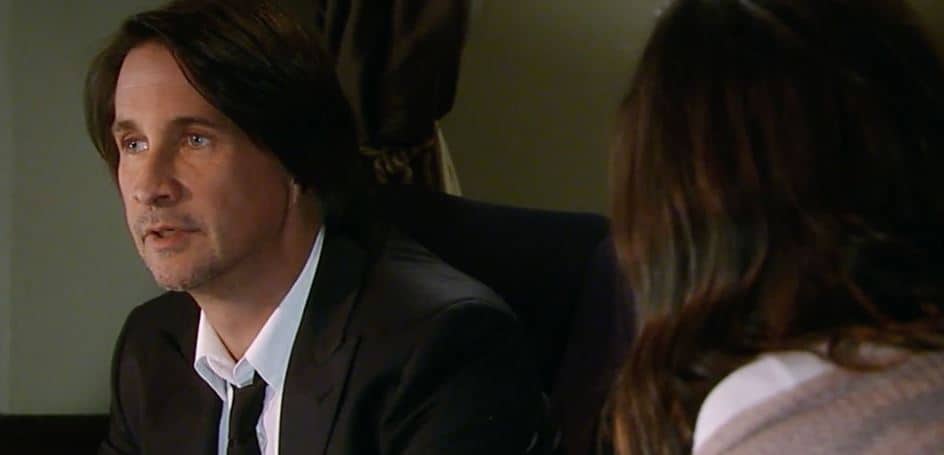 General Hospital fans got to see a lot unfold last week, and there is going to be much more this week. However, we have to stop and take a moment to go back over the things that happened last week so you can get started with this week. One of our favorite moments was watching Sonny knock on Nelle's door to inform her that he will do anything, everything, and anything to take her down and make her pay for what she's doing to Carly. She's not too worried about this threat, though. She's making a mistake there. Carly was taken into court, and things certainly didn't go her way. She needs her husband and her friend Jason to find an answer to her issues as quickly as possible.
We also saw things unfold a bit with Anna and her daughter. She told Robin about what she did. Her lies about Henrik/Peter are not getting her very far with her daughter. Robin is very upset. She's not storming out or running away from her mother in any dramatic fashion, by any means. However, she's taken this very personally. Her mother has lied to her for her entire life, and she's not really taking that all too well. We get it. We also know that Nina is not very happy that she's been dragged into a kidnapping and hostage situation thanks to Dr. Obrecht, yet here she is. We aren't sure how she's going to get herself out of this situation, to be very honest.
What's Happening in Port Charles
TODAY!! #MoveforMinds thank you!! @mariashriver 💜 @WilliamdeVry1 @donnellturner1 @valentinifrank #GH #AlzheimersAwarenessMonth pic.twitter.com/8iXe8f1OGo

— Michelle Stafford (@TheRealStafford) June 9, 2018
Fans are always excited when they see their favorite actresses and actors doing something for a cause, and that's what Frank Valentini has been up to in the past few days. He spent some time in the past few weeks getting busy for a good cause – and he did it with some very good company. He is involved in the #MoveForMinds movement, and it's been something that's near and dear to his heart. He shared some of his involvement with his Twitter fans in the past few days, and it's something you need to see. It's not just him, either. It's a lot of celebrities.
What's Next on General Hospital
SNEAK PEEK: What can Jason say to sway the judge in Carly's favor? https://t.co/Pm7PEJs6H8 #GH55

— General Hospital (@GeneralHospital) June 10, 2018
Fans have a lot to look forward to this week. We can't wait to see how things go for some of the people living in this city, and it looks like it might be very good. We hear there is a good chance Carly is going to get some relief soon, so her friends and husband might have a chance to find out a bit of the truth that's going on. We can also assume there is a good chance she might have a moment of clarity thanks to Ava. She wants to take down Nelle, too, now that she's betrayed her. Ava doesn't like games. Nelle is not going to last much longer in this situation, especially when it comes out that this is not Michael's baby. The rumors are flying around right now, and we can see something to this effect happen this summer.
Another spoiler we might want to take into consideration is what might happen with Griffin and with Kiki. He cannot handle the guilt he feels over their night together. And he shouldn't. He spent all that time forming a bond with Ava, helping her through the darkest time in her life, and then he made a mistake in leaving her because he thought he knew something he had no idea about. And now we wonder what might happen when he finds out just how wrong he was. Now that he's slept with Kiki, he can't handle it. And he should not be able to handle it. What he did was awful, though we still maintain that what Kiki did was worse. That's her mother – but we can see this all unfold in the coming weeks and months as Griffin finally decides he cannot handle the guilt of this secret anymore. It won't end well, we can say that for certain. He could ruin an entire relationship for Ava.
Stay tuned for more General Hospital and be sure to check out TVOvermind daily for the latest General Hospital spoilers, news, and updates.