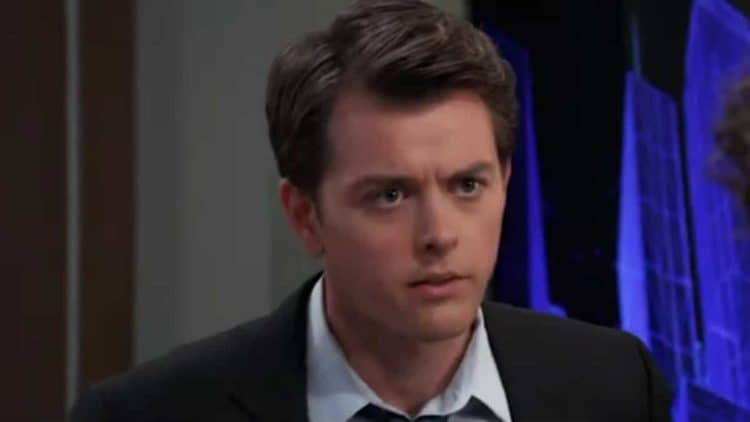 General Hospital fans are not always happy with the way things go. Sometimes, there are stories we love and we want to see happen in so many ways. Sometimes, there are things that make us so happy. Sometimes, we cannot help how much we love this show and all it has to offer. Other times, we are so frustrated with the way things are going that we cannot focus on anything else. We are done with all of this, and that's a problem sometimes. Right now, there are some issues that are bothering us more than others. They are old, they are done with, and they should be well on their way out the door. Writers, however, cannot seem to stop with a few things that we are just done with. Can we put an end to these horrible story lines that are driving us to the brink of insanity?
All Things Kim
Kim. Oh, Kim. We hurt for you and the loss of your son. We are crushed that he is gone and that you are left without him, but we are so tired of your obsession with Drew. He clearly wasn't that into you when he was here, and he didn't seem to care that much to try and be into you. He wasn't the man you were with a long time ago, and you refused to do accept that. The time you tried to take advantage of him made us literally feel sick to our stomachs, and we are so tired of you that we cannot handle anything outside of the realm of this story. The fact that she is in the middle of a hook up with Franco simply because he has the memories that Drew had when he was himself before he was medically brainwashed to fall for the fact that he thought he was his twin brother is beside the point. She's a mess, and this proves she needs more help than she might even realize she needs. This is not something we can get over, to be quite honest. We cannot do it, and we cannot handle it.
The Baby Debacle
We are tired of this story line. Give Michael his baby back, already. It's been more than a year now, and we can't handle it anymore. When will they let him find his baby, know that he is alive, and move on with his child? When can this family have even a bit of a break at all? They have been through so much, and we are so tired of it. We are so tired of seeing this family suffer. We are so tired of watching this happen. We are so tired of all that is going to be their issue, and we are so tired of the fact that we don't know how to focus on things that are outside of our situation. We aren't happy with this, and we don't know how to focus on that in any other capacity. He's suffered long enough. His family has suffered alongside him. Can any of them have anything to look forward to in their lives, please? That would be amazing, and we'd be happy with that.
Shiloh's Life Story
Okay, we get it. He is awful, and he is doing anything he can to save himself, but can we be done with him right now? He's a prisoner, and he's not getting out. He did horrible things, took lives, brainwashed people, and he did some things that make our skin crawl. So, why is he in prison making calls to get things to happen for him and still searching for the son that Willow literally gave up for adoption? How does this make sense, and why does he think there is a chance in the world he will ever get his child back in his life that he didn't know he had, that he doesn't really want, and that he's not really inclined to care for from his, you know, prison cell? Why is this still a story line around here, and when can we move on from that and get our lives together in some other way? We can't figure that one out.