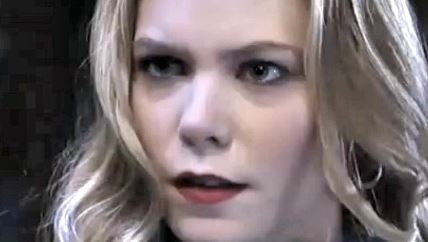 General Hospital fans have never seen two more desperate young women than Maxie and Nelle, and they both happen to be pregnant at the same time. Is this a reason they might be even crazier than usual? We aren't sure what this means for anyone, but we are pretty certain this means something to them. And we have a feeling they will end up being friends. They're both in bad places with their baby daddy's and with all that's going on in their private lives, and we can't believe they won't run into one another.
We suspect their pregnancies and their personal problems might lead them to become friendly, which would be an interesting situation all the way around. Maxie isn't particularly similar to Nelle with all her crazy history and questionable behavior, but maybe they will become friends as they expect babies together.
And that might be something we don't see coming for so many reasons. For one, there will certainly be people who aren't happy that Nelle is still here or making friends, but it might turn out to be precisely what she needs. Maxie is fairly straightforward and not afraid to say what she thinks, so maybe she can talk some sense into Nelle and get her to stop lying and being as crazy as she is. She's got issues, and maybe Maxie is the person who is going to help her get past those and work on herself so she might be able to do this mom thing.