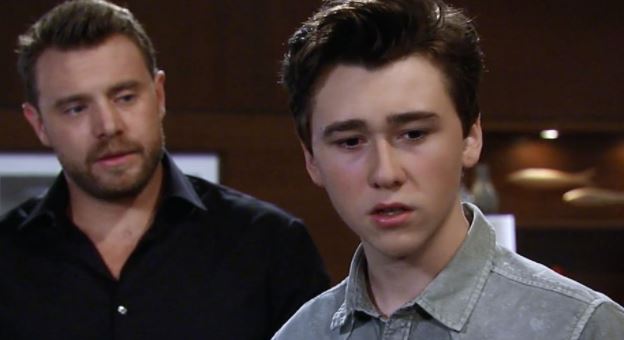 General Hospital fans know things aren't going well with Oscar and Kim. He's not happy with his mother for lying to him about all she's lied to him about, and it's not something she's willing to deal with. She's involved in something we are positive is not good news, but we don't know yet what that might be. All we know is she is very, very distracted by something that's going on in her life, and she's not willing to take a chance at making things happen for herself. She's got something to say and something to do about that, and it's not helping her pay much attention to her son.
And that means that things might not work out the way she'd like to see them work out, but Oscar is going to try and get one over on her. We aren't sure that will work out in his favor, but there is always a chance he might be able to turn things around on her if he needs to. She's not someone who is to be taken very lightly, but she is someone he needs to be careful with.
She's dangerous, and not because of who she is. She's dangerous because of who she was, who she is involved with, and what is going on in her life. And that's not good news. We know there is a lot going on we can't exactly handle, but there is nothing else we can do to make this all change.