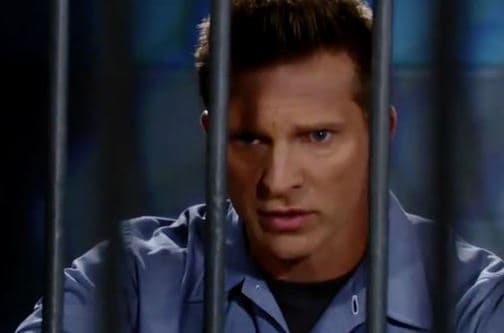 General Hospital fans know that things are growing more complicated by the moment, and it's confusing to all of us. We believe that more people than not believe that Six is really Jason, and there is not much we can do about that. There is yet another person who seems to know that this man who showed up in town and is currently behind bars is the real Jason, and who might know better than Liz? They've grown up together, they are the very best of friends, and they even have a child together.
So when she begins to believe that the new Jason is the real Jason, we have to believe this is true. She sees something inside of Six that no one else can see – except for maybe Sonny and Carly – and she's not sure what to do with that. We think she'd like to deny this is the truth and move on from it. She's got too much on her plate right now to bother with the fact that the is not getting things accomplished in any way.
She's not sure what to do, how to do it, or what to think. It's hard for her to think that the man she shares her son with isn't really the man she's known her entire life. We get it. This entire situation has to be nearly impossible for anyone to handle, and we aren't sure that there is anything we can do to make it right in the future.