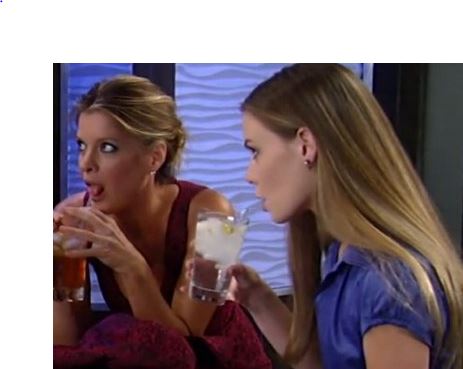 General Hospital fans will see a moment between Nina and Nelle. It seems that they have made it through their issues from a few weeks ago and have returned to being friends. Nelle is going to open up to Nina about all the horrible things that happened at the fateful lunch and how much it hurts her that she's in love with Michael and that it's not going well. Nina is going to tell her that she's got a similar situation with Valentin.
She's going to share with her that sometimes the horrible things that happen in life are worth it if you have the person you love by your side. She will tell Nelle that this person is Valentin for her, and that even though they have some horrible times in their lives, she's in love with him and that's all that matters. Can Nelle make it work when she's got an entire family of people who hate her?
She did, after all, create the mess she's in when she came to town. It's her own fault all this is the way it is, and she's got to understand she can't just apologize for all she did and expect people to forgive her. All they know about her is that she's the kind of person who lies and manipulates and does all she can to make people feel poorly about their own lives. It's not good, and she's got too much on her plate to bother with it right now.