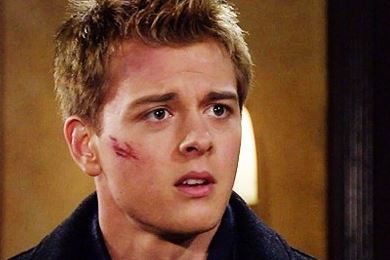 General Hospital fans might not know what is going on with some of the people who are going to end up hurt during this earthquake, but it's happening soon. We hear that Michael is a victim. We don't hear that he's dying, but we do hear that he is a victim and his father is going to work very hard to save his life. Sonny will find his son in a situation that might take his life if he's not able to get medical attention right away, but we think he might be trapped and unable to get the help he needs.
And this is not good news for him or his family. But we have the utmost confidence that Sonny can save his son. He will not be the man who loses two sons in the course of a year. This could be more than a little devastating for this family as well as the people of Port Charles.
We think he can help him, but we also think that Michael's course is going to be a rough one after this. We're thinking Nelle has a plan for this baby, and it definitely includes have Michael all to herself. Will she learn of his situation? We don't think he is trapped like she and Carly. We think he is hurt. We think that whatever is happening to him is something awful enough to kill him, and this might be a moment everyone has to come together and work together.