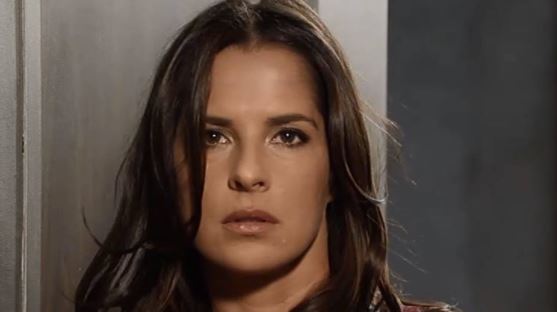 General Hospital fans are excited about what's happening in the coming week. We will see that Sam is going to do something entirely awful and horrible, and we don't think anyone can predict what she's up to. She's got serious issues with her own life right now, and we have a feeling she's going to find a way to make sure she's able to get what she wants – even though she has no idea right now what she wants. She's sick, and she's seeing things and doing things that aren't really her.
Will she find a way to get over this? Will she really commit a horrible act as the spoilers indicate, or will she be able to envision herself doing something like that without actually doing it? We don't know if she's capable of what she could do to be so horrible to others, but we do know she's got a lot of ability to sit back and hurt anyone with her words. But her actions? We don't see it.
We think whatever she does that is horrible in this coming week is going to be a dream or a vision. She's been having so many in the past few weeks, it seems that it would make a little sense for her to have another one that we all misunderstand as we assume she's losing it. But what will it be, and is there any chance it might be a real issue, or would she really do something so horrible?