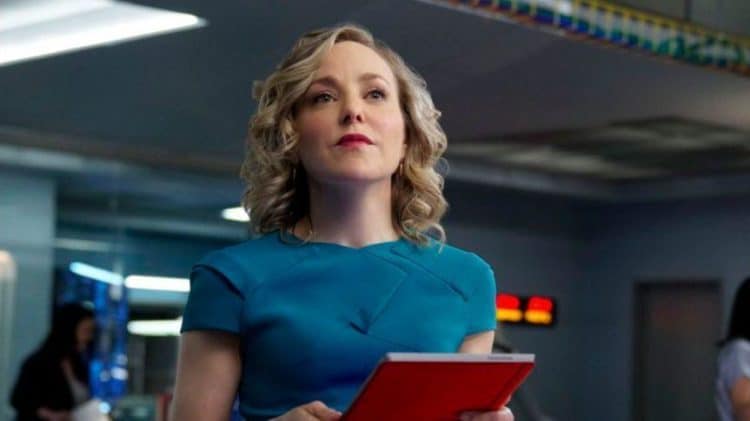 Geneva Carr is an American actress. Currently, most people will recognize her because of her role as Bull's Marissa Morgan, who can be considered the second-in-command for the titular character's team. However, Carr is by no means limited to said role, seeing as how she has been in everything from theatre productions to movies and TV shows. Here are 10 things that you may or may not have known about Geneva Carr:
1. Born in Jackson, MS
Carr was born in Jackson, MS, which is a city that was founded for the purpose of serving as the state capital. The initial plan was to set up a new state capital at the exact center of the state of Mississippi, but that proved to be impractical because said location happened to be a swamp. As a result, the surveyors looked in the surroundings for a site area, which resulted in them choosing one that looked pleasing, possessed convenient access to natural resources, and possessed convenient access to transportation routes.
2. Went to Mount Holyoke College
Eventually, Carr went to Mount Holyoke College, which is a liberal arts college for women that has managed to build up a powerful reputation for itself over the course of its existence. After all, it was the first of the Seven Sisters, which are a group of schools founded for the purpose of providing educational opportunities to women that were just as good as those that were available to men through the Ivy League. As such, the Seven Schools are still famous for being both very selective and very prestigious.
3. Studied French
At Mount Holyoke College, Carr proceeded to study French. Furthermore, once she had managed to graduate from the school, she made excellent use of her education by moving to France where she proceeded to pursue further education at one of Paris's finest schools.
4. She Used to Be in Business
As for Carr's subject of study at the Paris campus of the ESCP Europe, it was business. To be exact, she studied for a MBA, which enabled her to secure a job at a French bank on Wall Street. In other words, there are plenty of actors and actresses who start pursuing an acting career at a young age, but Carr can't really be called one of them.
5. Inspired By a Broadway Play
When she was still working on Wall Street, Carr became inspired by a Broadway play that she saw, so much so that she decided to quit her job so that she could pursue an acting career of her very own. Unsurprisingly, it took years and years for her to get her acting career off of the ground, meaning that she had to work as a bartender as well as a hostess to cover the costs while also taking on a wide range of roles in a wide range of projects.
6. She Has Voice Acted
For instance, it is interesting to note that Carr has voice acted. One example would be Rockstar Games's Bully, in which she provided the voice for the protagonist's mother. The other example would be Saints Row: The Third, which was the installment of the Saints Row series that abandoned its rather serious roots in preference for embracing its particular and peculiar sense of humor through a combination of intent and coincidence. In that one, Carr contributed to the radio voices, which were just as prone to dark humor as the rest of the game.
7. Conversational in American Sign Language
Of course, Carr is fluent in French. However, it is interesting to note that she is capable of holding a conversation in a third language as well, which would be American Sign Language. For those who are unfamiliar, American Sign Language came into existence at the American School for the Deaf through interaction between people who were conversant in French Sign Language as well as a number of village sign languages that had sprung up in New England. Nowadays, American Sign Language is dominant in not just the United States but also most of English-speaking Canada. Moreover, it sees considerable worldwide use because it has managed to become something of a lingua franca for deaf communities.
8. Believes in the Importance of Checking Props
Carr is a believer in the importance of checking props when it comes to theatre productions. This is because of one incident in which there was supposed to be a prop knife on a table so that her character could use it to threaten another. However, for whatever reason, the prop knife wasn't there, meaning that she and her cast-mate had to improvise.
9. Believes that Her Cast-mates Are There to Help
To be exact, what happened was that Carr's cast-mate Rob Sedgwick made use of what was available by saying, "Don't you try to threaten my life with that book!" This was critical because Carr was frozen at the time, meaning that the improvised line was exactly what was needed to jolt her out of it. The whole thing wasn't exactly a perfect improvisation because Carr was about 110 pounds whereas Sedgwick was muscled as well as more than six feet tall. However, it was nonetheless the best of what was possible under the circumstances, which has instilled in Carr a lasting belief that her cast-mates will be there to back her up when she needs it.
10. Was Fascinated By the Idea of Trial Science
It is interesting to note that Carr was fascinated by the whole idea of trial science when she auditioned for her eventual role on Bull. She has served on a jury before, but the scientific selection of jury members was very much new to her, with the result that it came as something of a minor revelation. Besides that, Carr was impressed by the intelligence of her eventual character as well, which was one of the other factors that convinced her to go in with full enthusiasm.