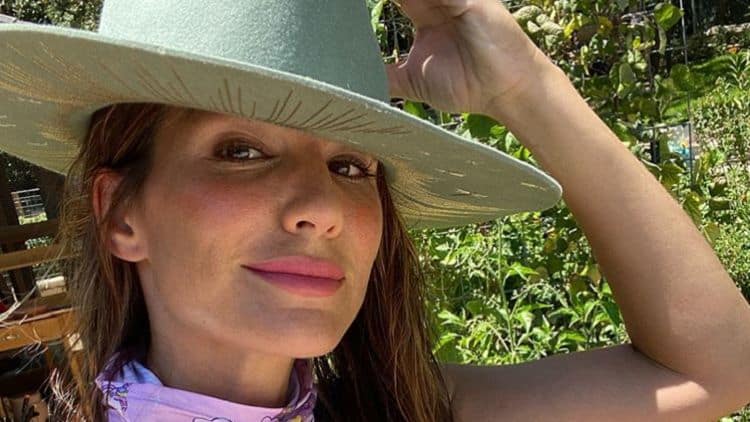 Genevieve Padalecki may not have a long list of acting credits, but the ones she does have have helped her become a star. Since making her on screen debut in 2004, she has gone on to land important roles in several TV series including Wildfire and Supernatural. After getting married in 2012, she decided to take a break from acting, but break time is officially up. Now she's getting yet another chance to show off her acting chops thanks to the upcoming CW series, Walker. In the show, which is a continuation of the popular series Walker, Texas Ranger, Genevieve will play the role of Emily Walker. The show isn't set to debut until 2021, but people are already excited. Keep reading to learn 10 things you didn't know about Genevieve Padalecki.
1. She Studied At NYU
Despite her work on Supernatural, there are lots of people who don't realize that Genevieve is a trained actress who was working in the industry for years before she was cast on the show. She attended New York University's Tisch School of the Arts where she earned a bachelor's degree in English and a BFA in drama.
2. She Met Her Husband On The Set Of Supernatural
We've all heard countless cautionary tales about why you shouldn't date people you work with, but things have turned out quite nicely for Genevieve and Jared. The couple met on the set of Supernatural and it didn't take long for them to hit it off. They got engaged in 2009 and were wed the following year in a ceremony in Idaho.
3. She's A Blogger
Even though Genevieve took a break from acting for a several years, she has still been working on other things. One of those things is a lifestyle blog called Now & Gen. On the site, she posts a variety of content including family, fashion, and health/wellness.
4. She Loves To Read
In a world that is constantly full of commotion, ready is one of the best ways to be still and relax. Genevieve has always been an avid reader and she's used her love of books to start a book club. Her book club is entirely virtual and features book recommendations from Genevieve herself.
5. She's An Animal Lover
Most people would agree that animals are one of the things that makes the world a better place. Genevieve has always had a special place in her heart for animals and that doesn't just include traditional household pets. According to her blog, she and her family have three dogs, over a dozen chickens, and a hive of bees.
6. She Started A YouTube Channel
Taking an acting hiatus mean that Genevieve took a break from being in front of the camera all together. In 2017, she started a YouTube channel where she has continued to create content on a regular basis. At the moment, her channel has over 55,000 subscribers and more than 1 million views.
7. She Likes To Stay Active
Health and wellness have always been important to Genevieve so staying active is one of her top priorities. Although it's not always easy to balance a regular self care routine when you're busy being a wife and mother, Genevieve manages to find creative ways to fit things like yoga and meditation into her schedule.
8. She Loves The Outdoors
Even after spending many years in the entertainment industry, Genevieve has never been the type of person to get caught up in the Hollywood lifestyle. She's very down to earth and enjoys the simple things that life has to offer. Spending time outdoors is one of her favorite things to do and she loves going hiking, caping, and horseback riding.
9. She Was Raised In Different States
Genevieve got the opportunity to live in several places while she was growing up. She was born in San Francisco but moved to Montana when she was 13. Not long after, her family relocated once again to Idaho which is the place she considers home. She currently lives in Texas with her husband and their three children.
10. She Supports Social Justice
Lots of people with big social media followings are afraid to share their opinions on certain topics out of fear that it will cause controversy, but Genevieve doesn't feel that way at all. She has over a million followers on Instagram and she isn't afraid to use her platform to stand up for the things she believes in. She is a strong supporter of the fight to end racism as well as LGBT rights and she has consistently posted to show her solidarity to both movements.