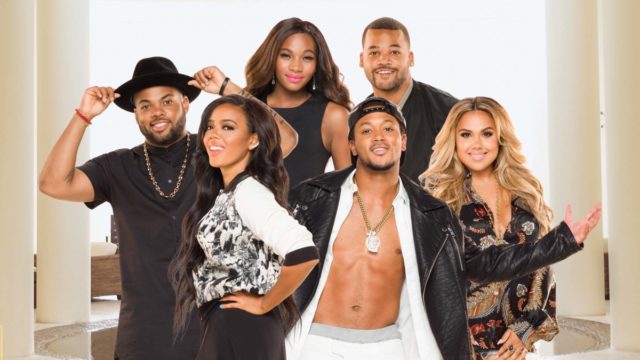 Have you ever wondered what it would be like to grow up as the child of a famous hip hop star? The popular new television series Growing up Hip Hop shows you what it would be like. If you're a fan the the genre, this show is a must see. The remarkable cast does a bang up job of showing us the reality of being the offspring of some of the greatest musicians of the century. Get to know the cast by watching and you'll see what we mean.
TJ Mizell
TJ is an interesting player. His famous father Run D.M.C. DJ Master Jay was the victim of an unsolved murder. This young man, like his father before him is a spinner who gets called in for international gigs and some of the most amazing venues that the world has to offer. As he climbs to fame and notoriety in his own right, he is still troubled about what happened to his father.
Romeo Miller
This actor which previously went by the name of Lil' Romeo is also a musician. He is the son of Master P. who built his own musical empire. Following in his father's footsteps, Romeo is continuing the legacy that his father has built. With the help of his friend Angela who offers endless support and guidance, he's beginning to find his own way in the music industry.
Angela Simmons
Angela has two famous relatives. Her father is the pioneer of rap, Rev. Run and her uncle is Russell Simmons. It is obvious that she enjoys the hip hop social scene, but Angela is no slouch. She developed her own line of fashion clothing and is the talented and successful designer of Foofi. She has struck out on her own and we're proud of her for not depending on her father's success to find her own way in the world.
Egypt Criss
Do you rememer Salt-N-Pepa? Egype is the daughter of Sandra (aka Pepa) Denton and Treach (rap icon of Naughty By Nature). Egypt has gone solo and is working on her own career in music. It's tough for her to escape the mama instincts of Sandra who supports her daughter's choice and helps as much as she can.
Kristinia DeBarge
James DeBarge of the famed musical group DeBarge is the father of Kristinia DeBarge. Although her father is in prison at present, her uncle El DeBarge is right there to help his niece in the absense of his brother. She relies on his support and advice as she works out the kinks that go along with managing fame and family at the same time.
Damon "Boogie" Dash
Damon is the son of DamonDash who co-founded Roc-A-Fella. This bright young man is on the right track for achieving the great success that his father has through entrepreneurship. Dash is involved in a few different ventures including the co-founding of a record lable, Chipz Cookies and an art gallery in New York City.
Final thoughts
The cast of this amazing television series lends a good dose of diversity that makes it interesting for viewers to follow. While many children of the famous choose to live off of their parents' success, these cast members are not among them. They are go-getters who know what they want and are willing to put in the time and effort to achieve their own dreams in life.