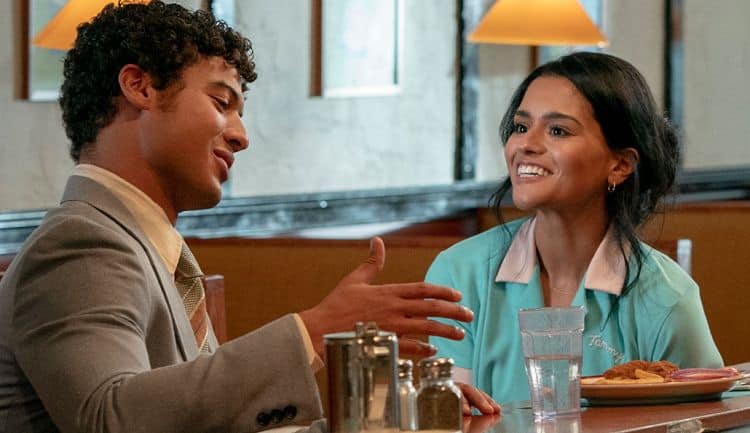 Every actor has one role that has helped take them from an unknown actor to a star, and it looks like that opportunity has come for Gigi Zumbado. After spending nearly a decade in the industry, Gigi has finally gotten her big break with a main role in the new Epix series Bridge and Tunnel. The show is set in the 1980s and follows a group of young adults who have recently graduated from college and are trying to find a place in the world. Despite taking place more than 30 years ago, viewers will still find the stories relatable, and Gigi did a great job bringing her character, Tammy, to life. Here are 10 things you didn't know about Gigi Zumbado.
1. She Is A Miami Native
Gigi was born and raised in the Miami area and she has Cuban roots. As a true Florida girl, Gigi loves spending time in the sun and she especially loves being by the water. She eventually decided to move to the Los Angeles area to have better access to acting opportunities.
2. She Studied Music
Acting has become Gigi's career path, but it's not actually her first love or what she went to school for. She attended Florida Atlantic University in Boca Raton where she earned a bachelor's degree in music. Her musical abilities give her some added edge when auditioning for roles.
3. She Was In 9-1-1
At this point in her career, Gigi doesn't have the most extensive acting resume but she's still gotten a few cool opportunities. In 2020, she appeared in two episodes of the popular first responder series, 9-1-1. Her role may not have been the biggest, but it was still a great experience and a chance to work alongside some talented industry vets.
4. Her Sisters Are Also Actresses
The acting bug definitely went to work on the Zumbado family. Both of Gigi's sisters are also professional actresses who have been making names for themselves over the last several years. Her sister, Carmela, is best-known for her role in the Netflix series You and her other sister, Marisela, is best-known for her role in The Affair. Hopefully one day all three of them will get the chance to work together.
5. She Loves Black And White Photos
There are lots of people who like bright and bold colors when it comes to their social media aesthetic, but Gigi prefers a more classic approach. Based on Gigi's Instagram account it's clear that black and white photos are her thing. In fact, all over her more recent photos were posted in black and white.
6. She Is A Sports Fan
We weren't able to find any information on whether or not Gigi has ever played sports herself, but we do know that she loves to watch sports. As a Miami native, it goes without saying that she's a fan of all the city's teams and the Miami Dolphins have an extra special place in her heart.
7. She Is Passionate About Taking Care Of The Earth
When Gigi has time off from work, you can usually catch her out enjoying a beautiful day. Gigi loves being able to spend time outdoors and she has lots of love and respect for nature and everything it has to offer. She understands the importance of treating the earth with respect and being mindful of the footprint she leaves behind.
8. She Is A Fairly Private Person
Despite having a career in the public eye and being a pretty active social media user, it appears that Gigi is also someone who enjoys her privacy. She doesn't like to share her every move with the world and she seems to enjoy a more low-key approach to life. The move to be more private seems to be getting more common among people in the entertainment industry, and it's easy to see why.
9. She Is A Mick Jagger Fan
In addition to being a student of music, Gigi is also a fan. She loves listening to music and attending live shows whenever possible. She is a big fan of Mick Jagger and the Rolling Stones. In 2014, she read Jagger's best-selling biography, Mick: The Wild Life and Mad Genius of Jagger.
10. She Is Signed To A Management Agency
There are some actors who like to approach their career with a do-it-yourself kind of attitude, but many find that working with others is the best way to see results. Gigi has taken the latter approach and it's certainly paid off nicely for her. She is represented by two Los Angeles based agencies, CESD and Industry Entertainment.