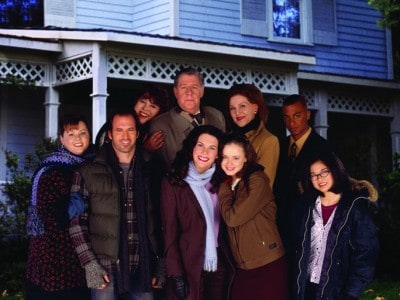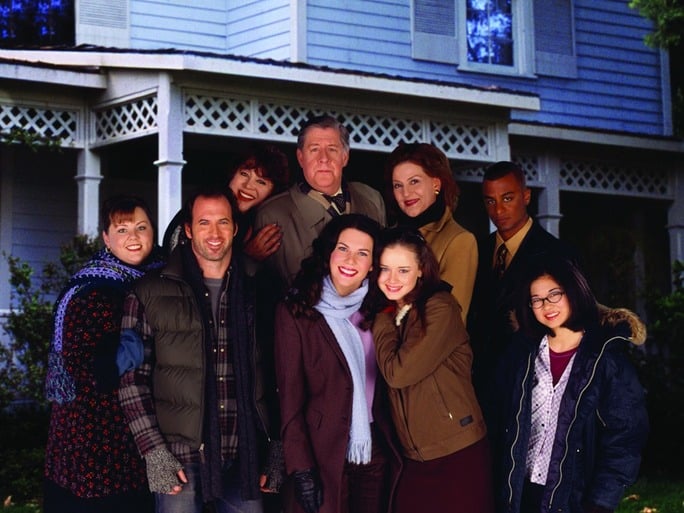 Since the news was confirmed last week that Netflix will indeed be picking up the Gilmore Girls revival series, there's been plenty of casting updates leaking out bit by bit. In addition to the core cast of Lorelai, Rory, Emily, and Luke definitely returning, we can now add a few more names to that list! Of course it makes sense that Yanic Truesdale will be back as Michel. He even tweeted this sneak peek from the table read last week:
Happy to be back and reconnect with my old pal Michel. Feeling blessed and excited! #GilmoreGirls pic.twitter.com/jJLNcjVKKv

– Yanic Truesdale (@YanicTruesdale) January 30, 2016
In an interview with TVLine, Kelly Bishop mentioned that Gypsy (Rose Abdoo) and Paris (Liza Weil) will also be included in the revival! This is excellent news considering Paris is a fan favorite character.
Melissa McCarthy's involvement remains a mystery as of yet. Show creator Amy Sherman-Palladino herself told TVLine that she will welcome McCarthy if/when she has the time. Not holding her breath though, Sookie's absence will be explained and make sense in the realm of the revival. According to McCarthy herself though, she was never actually asked to come back to the show! Interesting.
Thanks for the invite, but sadly no one asked me or Sookie to come back to Stars Hollow. Wish them all the best!! https://t.co/II2Atug4wx

– Melissa McCarthy (@melissamccarthy) February 2, 2016
As for new faces joining the cast, we can expect the 9-year old Korean-American twins will be Lane and Zack's sons, Stevie and Kwan. Another notable new character is Nat Compton, described as a "man who never smiles". In a town like Stars Hollow, I can only imagine he'll stick out like a sore thumb! A few more kids being cast include a 13-year old named Dewey, 7-year old Tim, and 5-year old Gabriela. Maybe it's just me, but I'm hoping that at least the 7 and 5 year olds could be Luke and Lorelai's kids. They're the only ages that would make sense, and even though no word about any of the storylines has been leaked, it would be a fun surprise if Luke and Lorelai did have a couple kids of their own since we last saw them! Oh, or Kirk and Lulu's kids! Now that would be cool.
In terms of Rory's past boyfriends, Palladino went on to say the plan is to "get as many of the lovely men back as possible." Further pressed for details about where the story will pick up with Rory's love life, she sort of dodged the question by revealing Rory will simply be dating around. Which leads me to think another new character by the name of Paul described as a "Michael Cera type" could possibly be one of Rory's new suitors. There's also Dwayne, Jim, and Damon – all of whom may or may not be connected to Rory at all. Worst case scenario they're just new quirky Stars Hollow residents which could be just as exciting.
Of course no number of fresh faces or returning favorites will take away from the loss of Ed Herrmann's beloved Richard Gilmore. Everyone has expressed that his presence will be sorely missed on set. Storywise, the Gilmore family's loss of their true patriarch is expected to impact all of them.
That's all for now. As always, keep checking back here for more scoop on the Gilmore Girls revival!