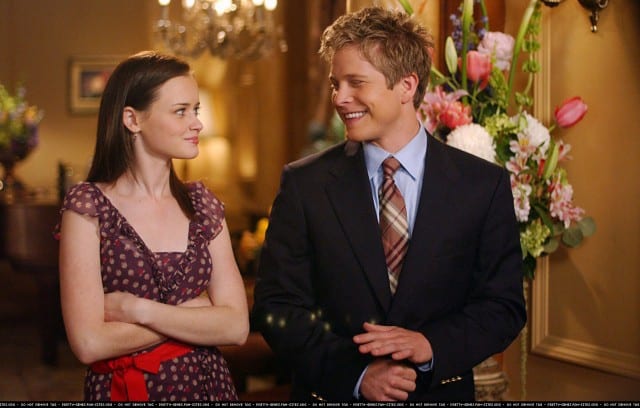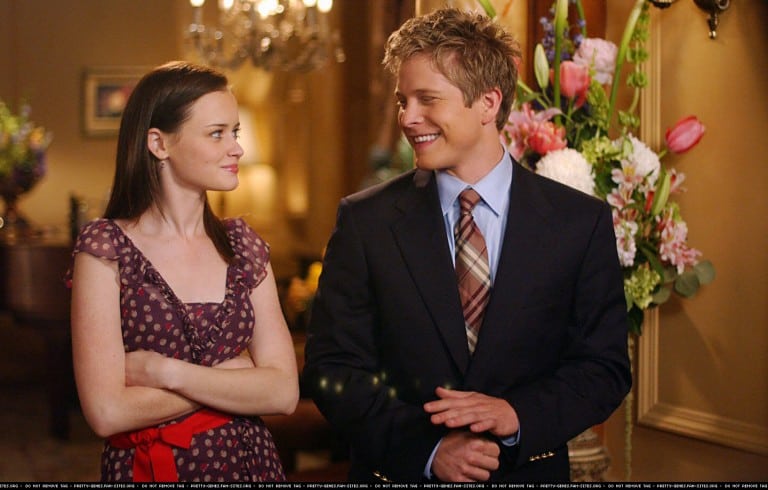 "Where you lead, I will follow…", and it looks like The Good Wife star Matt Czuchry is following the leads of his former Gilmore Girls co-stars home to the beloved drama's reboot. Czuchry will reprise his role as Logan Huntzberger, the ex-boyfriend of the youngest Gilmore girl Rory (Alexis Bledel). As first reported by TVLine, Rory's last serious boyfriend will appear in the upcoming Netflix revival.
It was announced last week that a limited revival of Gilmore Girls would be coming to Netflix, following a season by season, 90-minute each format where we follow the characters in the span of one full year of their lives. The current list of returning cast members Czuchry is joining are Lauren Graham (Lorelai), Alexis Bledel (Rory), Kelly Bishop (Emily), Scott Patterson (Luke), Keiko Agena (Lane), and Sean Gunn (Kirk). Rumor has it that the reboot would like to see Melissa McCarthy return to her role as Sookie St. James, should the busy star be available. The one original cast member who won't be returning is the late Edward Herrmann, who passed away last year after a long fight with brain cancer.
Czuchry is the latest former cast member to sign on for the revival, but there is no word yet on how much time he will be able to spend in Stars Hollow, given that he is in the middle of Season 7 of The Good Wife.
Will you tune in to see where the Gilmore girls are now? What will have become of Logan Huntzberger since last we saw him?