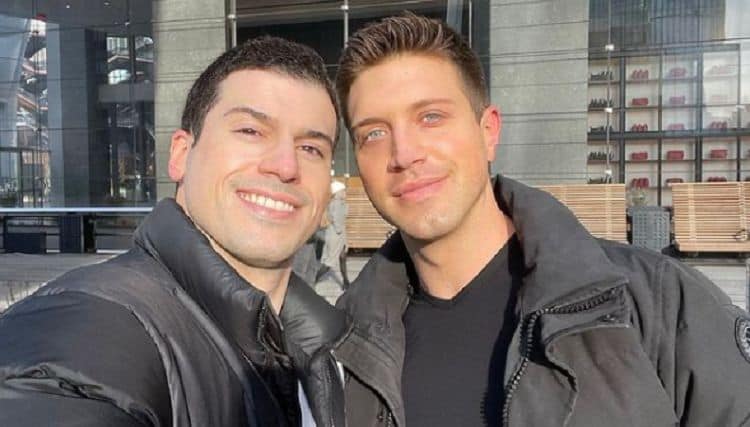 Gio Benitez has spent the majority of his career reporting on the news in some capacity. He is currently a correspondent on Good Morning America and Good Morning America Weekend Edition. but he's recently decided to spread his wings and venture into new territory. He is the host of the new A&E series I Survived A Crime. As the name suggests, the show focuses on retelling stories of people who have survived horrific crimes. As a host, Gio brings a calming and level-headed presence to the show, and it's giving viewers the chance to see him outside of the work he usually does. Here are 10 things you didn't know about Gio Benitez.
1. Losing An iPhone Got Him Into Journalism
After college, Gio got a job editing at a local news station in Miami, but little did he know that losing his cell phone would change the course of his career forever. While on vacation, Gio lost his iPhone. When he got home, he went to the Apple Store to replace it, but just a day later Steve Jobs announced the release of the iPhone 3GS. Gio decided to return his old phone to replace it with a 3GS and he waited in line for hours on release day. His boss at the time suggested that he record some video once he got the phone and create a news story on the new device. Gio did just that, and that was the start of his journey as a reporter.
2. He's Passionate About Health And Fitness
Gio is serious about keeping himself in great shape. Although he schedule tends to be very busy, he always manages to find time to work out. He has found that utilizing fitness apps is a great way to help him stay on track. Thanks to his exercise routine, Gio has been able to maintain a beach body all year long.
3. He's A Florida International University Alum
Gio was born and raised in Miami and he decided to stay close to home for college. He attended Florida International University where he earned bachelors degrees in anthropology and sociology. By the looks of things, he never ended up working in either of those fields.
4. He's Bilingual
Being able to speak more than one language is something that can always come in handy, especially when you work in an international industry like news. In addition to English, Gio is also fluent in Spanish as he was raised in a home where both languages were spoken.
5. He's Happily Married
Gio's career isn't the only area of his life where things are going well for him. He has also been fortunate to find the love of his life. He has been married to social media influencer Tommy DiDario since 2016. On top of having a large social media following, Tommy has also made some TV appearances.
6. He's A Proud Uncle
Even though Gio doesn't have any children of his own, he is still getting the chance to play an important part in a child's life thanks to his role as an uncle. He has a young nephew named Jackson who he loves hanging out with as much as he can. Unfortunately for Gio, Jackson is a little too young to realize that Gio is the cool uncle.
7. He Loves Interacting With Fans
Since I Survived A Crime's debut, lots of people have been talking about the show on social media. Gio is grateful for all the feedback viewers have been giving and he loves getting the chance to connect with them. It's very common to see him retweeting posts about the show and responding to fans' questions and comments.
8. He Loves The Outdoors
Gio is very passionate about the earth and he loves taking the time to appreciate the beauty of nature. When he isn't working and the weather is nice, you can usually catch him outdoors enjoying a beautiful day. He loves to do things like go swimming, kayaking, and hiking.
9. He's An Emmy Winner
With all of the hard work Gio has put into his career, it's probably a great feeling to have that work acknowledged by other people in the industry. Gio has won several Emmy Awards throughout his career including three national Emmys. He has been nominated eight times overall.
10. He's An Avid Reader
Gio is always looking for ways to expand his knowledge, and reading is one of the most powerful tools for doing that. He loves to read and is a member of the Good Morning America Book Club. He also likes keeping his social media followers updated on what he's reading.