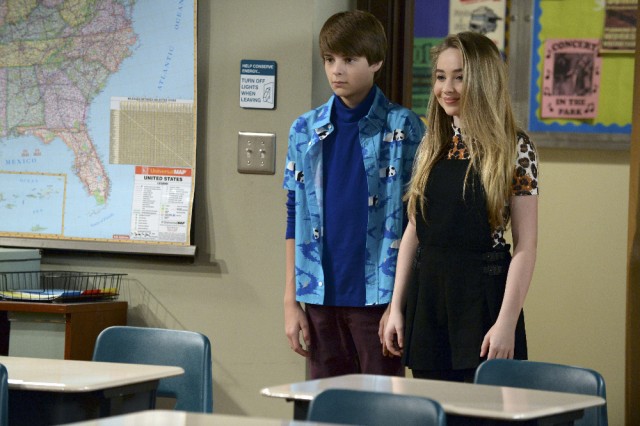 Maya and Farkle find themselves in serious trouble in tonight's episode of Girl Meets World, and it's not for playing a prank or getting into a fight with a friend. As the title for this article states, the pair get caught cheating on a test, and anyone who has ever been caught cheating in school before knows that it's no laughing matter, even for someone who has a sarcastic and wise-cracking personality like Maya does.
So why do Maya and Farkle cheat, and how do they get caught? It's unclear as of right now. However, Disney Channel's description for the episode, which is titled "Girl Meets Commonism," makes it clear who will be deciding the pair's punishment: the honor board. Check out the official description below:
Maya and Farkle are caught cheating on a test and have to face the school honor board! Meanwhile Auggie tries to figure out what he wants to be when he grows up.
As mentioned in the description above, in addition to Maya and Farkle's storyline, Girl Meets World will also be giving us an Auggie-centric plot, as Riley's younger brother tries to figure out what he wants to be when gets older. Will Cory and Topanga be able to help their son figure out his dream, or will someone else give Auggie some inspiration?
We'll have to wait and see how it all unfolds in tonight's episode, which, by the way, is directed by Topanga herself, Danielle Fishel. "Girl Meets Commonism" will be Fishel's directorial debut, and I'm excited to see how tonight's Girl Meets World comes together and if she'll end up directing more episodes of the series after this one.
Girl Meets World airs Fridays at 8:30 p.m. on Disney Channel. Take a look at the photos from "Girl Meets Commonism" below: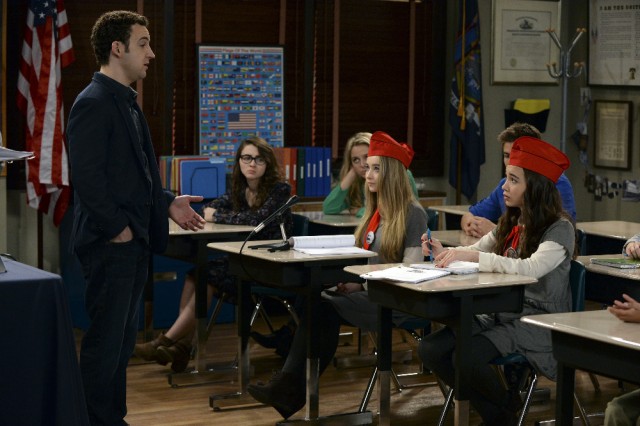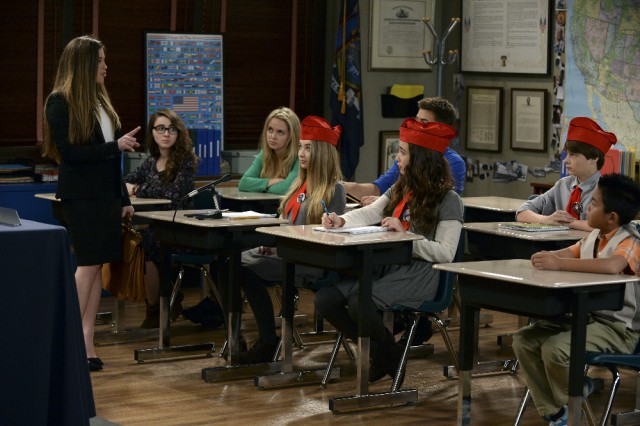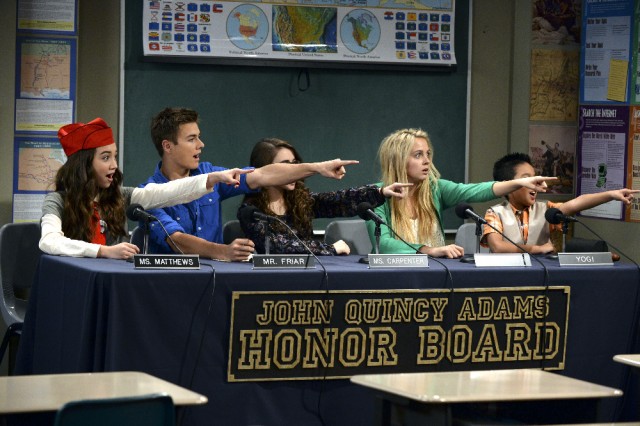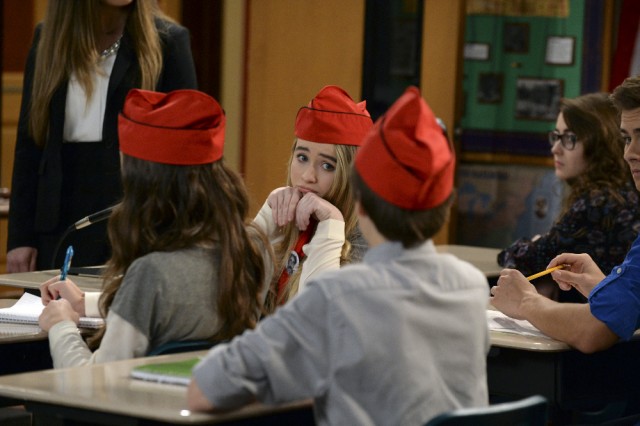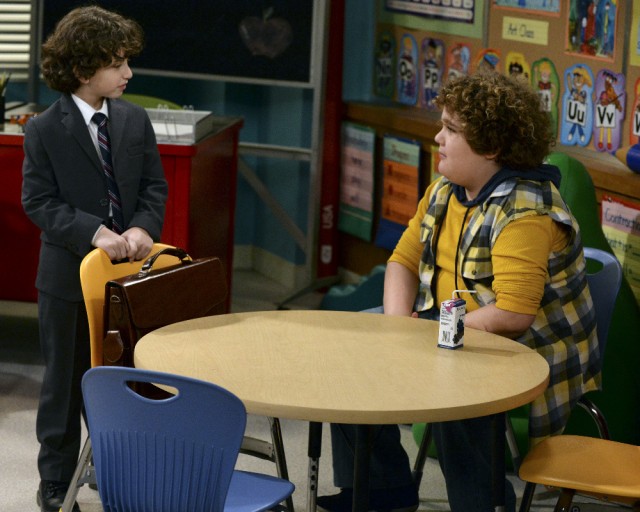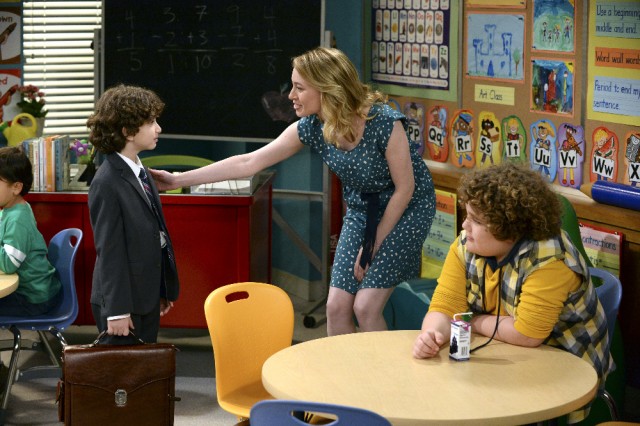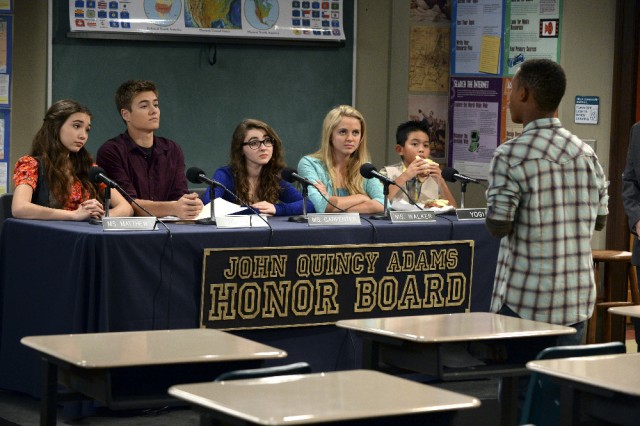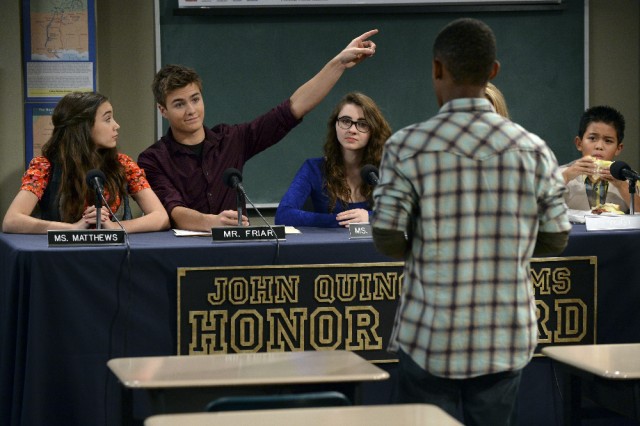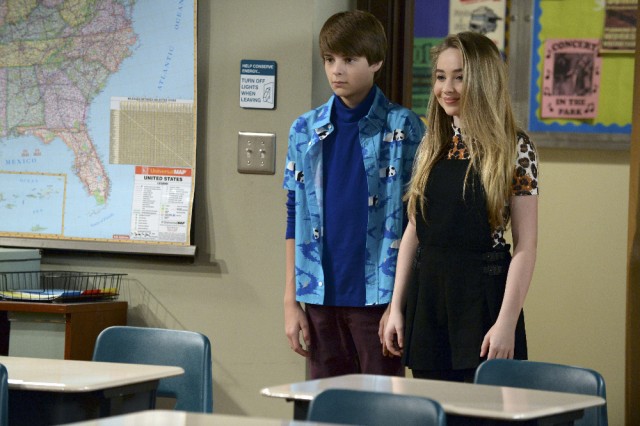 [Photo credit:Â Disney Channel/Eric McCandless]