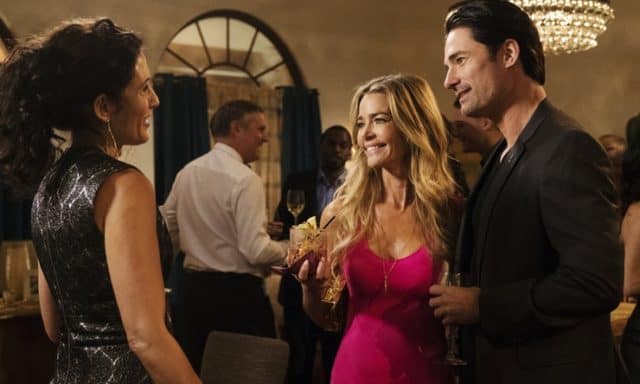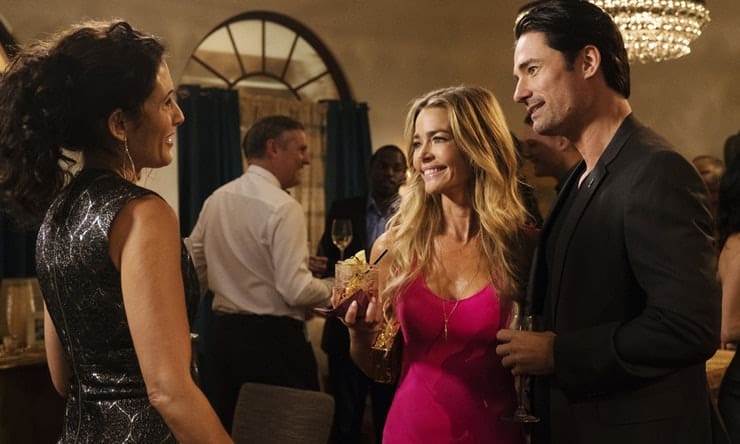 As season 3 came to a close, all 5 of the girlfriends were at a fork in the rode as to what to do next. Some of them had clear goals, others were still flailing. As season 4 kicked off the ladies were all together, sans Phoebe, to celebrate the launch of Abby and Retta's new site, Lady Parts.
Unfortunately, the unique views aren't quite as high as they were expecting upon launch. Forcing the women to find new ways to get word out and get people to visiting their site. Meaning they needed a celebrity influencer. I.e. a celeb who would tweet about their site to get their following to go visit. Excellent idea. Celebrities have a stage they stand on that reaches more people and can drive traffic. The question remained, who? Abby, naturally, wasn't about to do that, not at first. She wanted to take matters into her own hand which led her to spend the day out tweeting/snapchatting, while Retta was back at her place working on content. The two have a heated moment which eventually leads them to crash a party crawling with celebs.
Meanwhile, Delia is still volunteering her time to helping those in need of legal support. She's got a target ready and needs to serve papers. Naturally, she finds said subject at a party that she's crashing. Phoebe's party that she throws for Gemma to be exact. The same party that Abby and Retta crash to find their influencer. Or influencer by proxy in this case. Abby gets a run-in with an old flame, hot fetus Will, who happens to be a plus one for Temple Hampton (Denise Richards). After another verbal sparring session with Retta she finally puts on her big girl panties and asks Will for a favor. Luckily for her, he's got her phone and knows the passcode. Tweet sent, unique hits rising, Lady Parts may actually make it after all.
All the while, Jo is busy with her new boxing hobby. One where she has a knack for beating up a certain bald guy. The same bald guy that ruined Delia's wedding. Although she doesn't know this, because they don't use their real names. So they spar off and eventually end up sparring with other body parts in Jo's bed. JoJo is a very intense love-maker. In his post coital glow, Albert stumbles on pictures of Jo and Delia and instantly needs to leave. Idiot.
The episode ended with Abby walking in on her little girl getting it on with her boyfriend. Lily, darling, you either lock the door or do it somewhere else. Find out what happens next episode.
The premiere set the stage for the conflicts to arise this season. Conflicts between a parent and child. Conflicts when you end up screwing a guy that royally screwed over one of your besties. And conflicts between business partners. Going into business together is not an easy task and you have to pick the person carefully. Do you think Abby and Retta will make it?
As always, the fashion during the premiere was top notch. Cynthia Summers is the queen when it comes to dressing these women in outfits that fit their personality and are hip and fun. From the jewel tones on Delia to the wife beaters on Jo. She always manages the perfect blend of class and hipster.
Stay tuned for more Bravo Girlfriends' Guide to Divorce news, previews and episode reviews!   You can also follow me on Twitter to live tweet with me during the episodes every Thursday night at 10PM.
Save