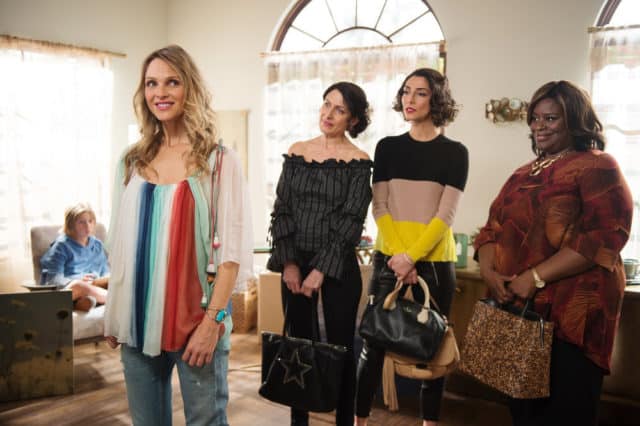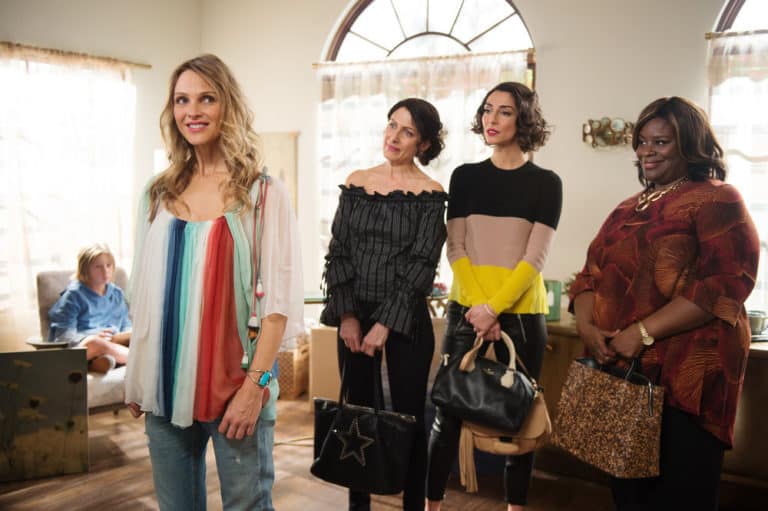 One thing in life that is guaranteed is that things don't always go as planned. You may have your whole life figured out but one small turn and suddenly everything is different. This isn't always a bad thing but it does shake the ground beneath your feet at times. Change isn't easy. Altering what you thought would happen isn't easy. The girls get their fair share of changes and new plans during this episode.
Abby:
Abby is dealing with transition her father into her home and making sure he's alright. This proves to more difficult than she initially thought because her father is not a child. He's a grown up who has lived his life a certain way. Suddenly he's being forced to give up things he's always done. He has to take it easy. That's not easy for him and it's not easy for her to find balance. Abby is now the caretaker and she wants to keep him safe but how much is too much? That's something she will need to learn.
On the business front, she's back at work and after a few weeks off everything is different. They are going in a new direction advertisement wise and it's one that's a little scary. She doesn't do well with this and eventually has a blow up with Barb.
Barb:
Barbara took over the front while Abby was out and made some decisions. Ones that Abby isn't too keen on but she thinks things will work. Having to deal with her business partner is suddenly proving to be a little more difficult. Starting a business with someone is a huge commitment. One not to be taken lightly. Businesses have torn life long friendships apart and you have to choose carefully. Are they going to be able to get through the little fight? Stay tuned to find out.
Jo:
Jo's daughter is back in town. Her pride and joy who is too smart for her own good. Jo is also now in a relationship with Albert and needs to introduce him to the rest of her friends and her baby girl. She's fretting it all. As she should. He is the guy that ruined Delia's marriage…
The meeting with the friends goes better than imaged. However, not everything is peaches and cream. She tries to play it off like she's just seeing Albert outside of the boxing class in front of Zoe to ease her in. This blows up in her face and Zoe isn't the least bit excited about being lied to. Jo's verbal vomit with everything she's missed doesn't help matters at all. She's facing a dilemma of her own. She finally has a relationship that is worth something but the one relationship that is possibly more important — the one with Zoe — is on the rocks. Will mommy and daughter work through things?
Delia:
Delia takes seeing Albert and Jo together like a real champ. She has her poker face on and even gives her well wishes. Delia has someone new in her life anyway. She's making her way around campaigning for Paul, insisting her friends fork over checks to his campaign. Delia is scary and knows what she wants.
But nothing is ever that simple. They run into Albert's ex wife at a campaign event and Paul picks up on the tension. She eventually tells him the truth and is ready to be dumped but he doesn't. He tells her about his own baggage. We all have a past. But that's the beauty of it, it's the past. Paul wants to be her future and Delia might have just struck gold.
Phoebe:
Phoebe announced she was selling her house and closed on a deal. She's downsizing and that means having an estate sale to get rid of most of her things. Saying goodbye to your stuff is hard and she eventually starts to get cold feet. She doesn't know if she wants to sell but after a little chat with her kids she's ready to go for it. Of course this is after she blew off the buyer and is now back to square one. Will she find another buyer and move out to the beach?
A lot is happening in the lives of our favorite girlfriends.
Stay tuned for more Bravo Girlfriends' Guide to Divorce news, previews and episode reviews!   You can also follow me on Twitter to live tweet with me during the episodes every Thursday night at 10PM.
Save