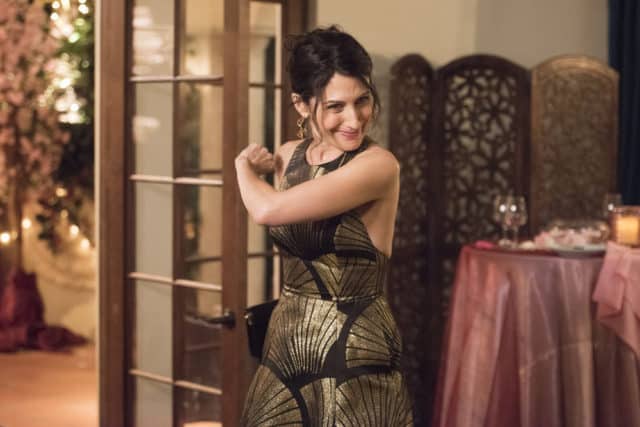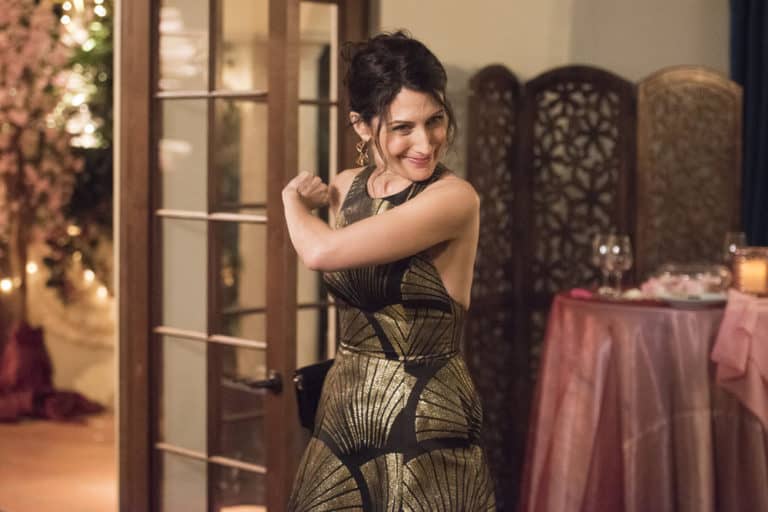 As always the girlfriends went out with the bang as season 4 of Girlfriends' Guide to Divorce wrapped. Between potential pregnancies, dealing with sick parents, and starting new businesses, the finale was a roller coaster ride. Emotions ran high as the ladies made some life changing decisions.
Abby
At work, Abby is learning to deal with a business partner who has different views than her. It's not working out as well as she'd hoped so the two end up in couples therapy. Therapy is wonderful, of course you don't want to call your business partner by your ex's name in a heated moment. She soon learns that the divorce haze isn't completely gone.
Meanwhile, at home, she soon realizes that she's not going to be able to keep her father at home. Things aren't working but the thought of leaving him at a nursing home has her running. It's hard making that decision, especially if Barry Bostwick is looking at you like that. She does eventually, after a talk with good ole Mike. Who she ends up swapping spit with as the finales fades out.
Delia
Not at all mommy material Delia has a little problem. She starts off not feeling well and eventually realizes she may be pregnant. She doesn't want to take a test though, she's scared. She does run into a slight problem, Paul — aka baby daddy — is a catholic. He doesn't believe in abortion and wants to keep the baby. She knows she wouldn't be a good mother. They were doing so well, this is no doubt going to cause a rift in their relationship. She takes a test but you can't tell if she's pregnant or not. Find out in season 5.
Barb
Barb is dealing with Abby at work and having issues there. Her old insecurities of not being enough start to creep up. They are triggered even more so when she sees her boyfriend grieving his late wife. The thought of losing him makes her pull away. Understandable. You want to protect yourself and sometimes that means building that wall back up. Of course, love is always a risk but not taking it will keep you from feeling that incredible love. She decides to take the plunge and tells him she's in love with him.
Jo
Jo is debating leasing out the store next door and starting a new business. She goes back and forth on this a few times throughout the episode. It's a risk. She doesn't know if she has the money for it. Albert kindly offers her the money — no strings attached — but she's iffy. In the end she takes the plunge and gets it. Will she regret it?
Phoebe
Last, but definitely not least, Phoebe has decided to rent out her guest house — almost like an AirBnB arrangement. Considering she totally screwed up the house offer for herself during the last episode. This new arrangement seems to be working for her well though.
She even ends up running into Damian again — who she thinks is the man her Tarot card reading is referring to. He offers her job back. On a part time basis. But she's finally doing well and taking the steering wheel in her life. Of course, this show can't let her stay cool for long, and another old face pops back in her life. Her brother. Yes, the brother that everyone thought was dead is alive. He was in jail and got out. This is oozing drama.
Stay tuned for the final season of Girlfriends' Guide to Divorce. It's sure to be filled with drama, drama, and more drama.
Save