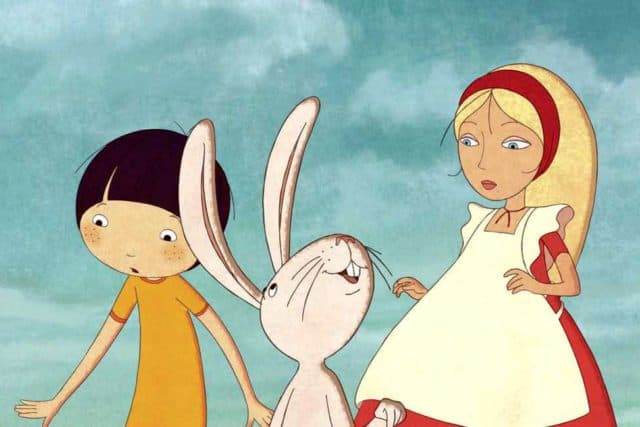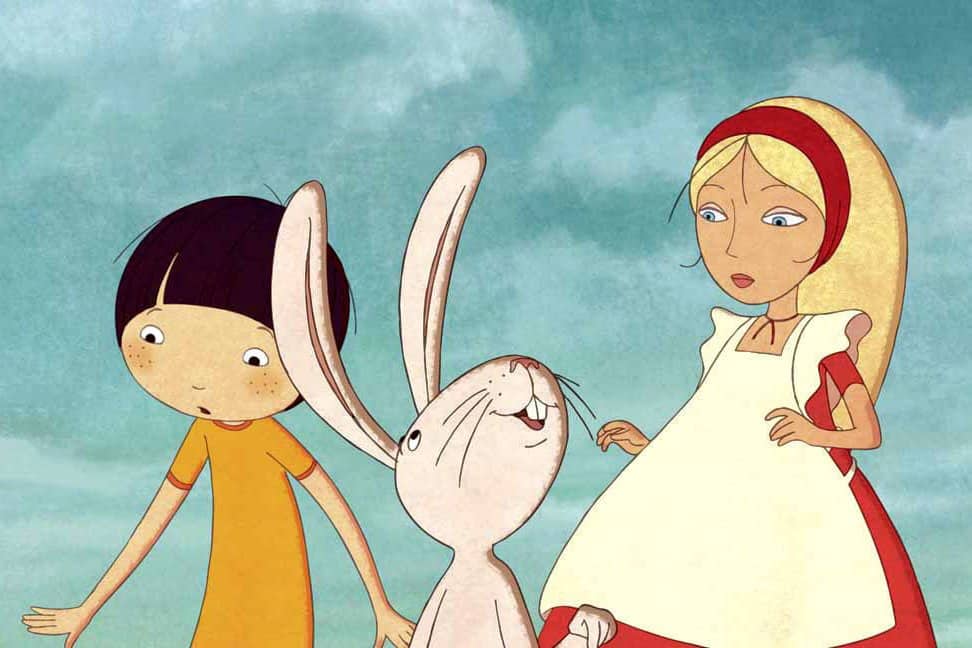 To truly understand the importance of what GKIDS is accomplishing, knowing the difference between hand-drawn and computer-generated animation is a factor. To appreciate the vast difference between the two takes knowing what motivates an individual animator to create an artful, visual world. Guerrilla Kids International Distribution Syndicate, or simply GKIDS, focuses on sophisticated animation… the best hand-drawn international films.
Since 2008, when Eric Beckman founded GKIDS, the company has distributed the finest critically acclaimed indie animated films for North Americans to discover and enjoy. Specializing in little known films, the company has emerged as the respected caretaker and distributer of the best in traditional hand-drawn animation created by film makers from around the world.
GKIDS has distinguished itself with a string of Academy Award and Oscar nominations:
82nd Academy Awards: Irish animator Tomm Moore, The Secret of Kells, Best Animated Feature nomination
84th Academy Awards: French, A Cat in Paris, and Spanish, Chico and Ria, best Animated Feature nominations
2014 and 2015 Oscar nominations: The Tale of the Princess Kaguya, Song of the Sea, and Ernest & Celestine
88th Academy Awards: When Marnie Was There, Boy and the World
For many animation buffs, the most remarkable event in the growth of GKIDS was its announcement that the company had acquired North American distribution rights to the famed Studio Ghibli theatrical release library. Up until 2011, Walt Disney Studios Motion Pictures previously held those rights. GKIDS followed that momentous news with the release of three new films from Studio Ghibli.
By 2017, GKIDS assumed the home media rights to the Ghibli library, and plans were announced that distribution would begin in October. The October 20th-22nd Animation Is Film festival in Hollywood, produced by GKIDS, also established a presence for fine animation in a huge way.
While it's certainly true that GKIDS films feature a wide range of animation styles and include varied languages and nationalities, distributed films are exclusive and handmade by small teams supporting the visionary goals of individual animators. The films are not standard, computer generated movies. They are exceptionally high quality traditional hand-drawn animation-the best of its kind.
To see the world of animation in a profound way, is to see it from the eyes of Studio Ghibli's retired master; Hayao Miyazai. His statement, "Do everything by hand, even when using the computer." explains his philosophy of animation artwork. Miyazai kept a strict workday, beginning at 11:00 in the morning and ending at 9:00 in the evening every day, except Sunday. He drew every single storyboard himself, and he maintained an incredible attention to detail. Close examination of his films shows the stunning results. Each complex film frame includes numerous layers of animation. The backgrounds feature a depth of field and inclusion of detail previously attributed only to the earliest Disney animated films.
Miyazai's animation avoids stringing together numerous rounds of action. His characters experience peaceful moments which depict real-life behaviors and details. He gives his characters the time to wander through each landscape and enjoy the world they inhabit. His characters often enjoy moments of thoughtfulness and interaction within their animated world. The audience has time to breath along with the characters, and step deeply into their stories with them.
Miyazai worked without a pre-planned story line. He believed in spontaneous story-telling, and often changed his mind about the story mid-stream. He adjusted his artwork to align with the new directions as he moved along through the story he created. He had a gift for seeing the imaginary possibilities within the realm of the most average of places. When looking at rooftops, he could see his characters flying over them, and so his films allowed his imagination to depict the most amazing and magical events. This is the legacy which GKIDS has inherited and is dedicated to sharing with the world.
GKIDS will release Studio Gibli's masterpiece, Howl's Moving Castle on November 26, 2017. Just before, on November 17, The Breadwinner by Cartoon Saloon, headquartered in Kilkenny, Ireland, is set for release. GKIDS has become the caretaker and distributor of some of the best animation ever seen, keeping the cherished practice alive and well. It's a particularly satisfying and inspiring chain of events.