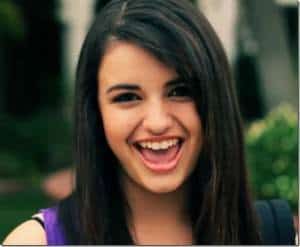 No, I am not kidding.
I wish I was, but according to TV Guide, FOX's hit show Glee is prepping a cover of 13-year-old Rebecca Black's hit song "Friday". Considered by many the worst song to have ever graced our ears, "Friday" has millions of hits on Youtube and countless parodies all over the internet.
So, although it is considered a train wreck, the song is a tremendous success, judging by the attention it has gotten. And it looks like the job to do the song justice (or try to make it better, depending on your point of view) will fall to Kevin McHale (Artie), Chord Overstreet (Sam) and Mark Salling (Puck). How on earth they are going to pull that off, I have no idea.
One thing I'm certain of, though. I will have "Fun, fun, fun" stuck in my head for weeks if they actually go through with it. On a semi-positive note, if it's as entertaining as Stephen Colbert's version was (see video below), I will definitely tune in.
It's like a car crash; you just can't look away, no matter how awful it is.
In case you have been living under a rock and still haven't seen Rebecca Black's music video, here is your chance. I know, I am so nice.
Now, on a completely positive note, Glee returns next week (April 19th) with an all new episode. It has also been confirmed that the April 26th episode will be 90-minutes long.