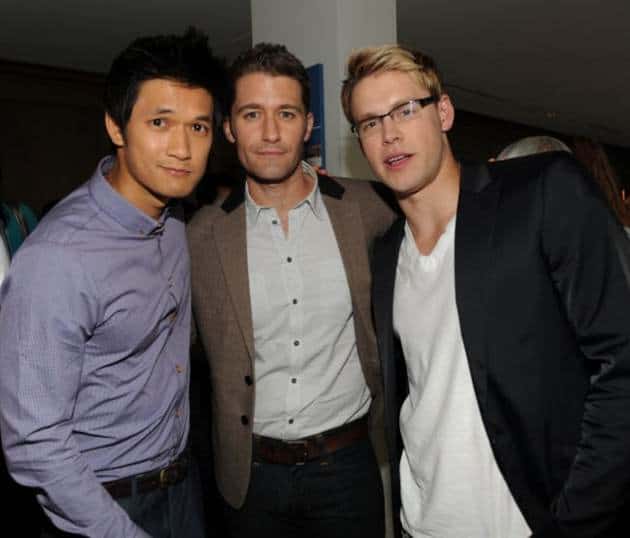 Glee will be experiencing a bit of a reboot in its fourth season, with original cast members moving to different parts of the country. What will the show look like next year? And what about the reunions of recently-separated couples? At the recent TCA presentation, Fox president Kevin Reilly and members of the cast discussed season 4.
New Format, Familiar Faces. Glee's focus next season will be split between NYADA, where Rachel is enrolled, and McKinley High back in Ohio. 'There's going to be thematic linkages between the two [storylines]," Reilly said. All major cast members will be returning – including Chord Overstreet, who is a series regular for season 4, according to THR – but some of the cast members will be part-time. "We have a core [cast] of some of the returning characters and some of the new ones that we'll be servicing every week, and then limited deals with some of the other actors, who will be joining here and there through the season." TVLine also revealed that Vanessa Lengies' Sugar will be back on a recurring basis.
Rachel and Finn. The glee club lovebirds parted ways in the season 3 finale when Finn sent Rachel off to live a new life in New York while he enlisted in the army. We know that Dean Geyer will be playing Brody Weston, a NYADA upperclassman who takes an interest in Rachel. So does that mean the end for Finnichel? Lea Michele told E!Online that "what happens is Rachel meets someone in college, but you know when the season first starts off she hasn't heard from Finn, she doesn't really know where things stand so she's sort of hesitant to start anything new." Yikes! Apparently Rachel isn't the only person who hasn't heard from Finn. Producer Ian Brennan told THR that "we start up [season 4] and no one has heard from Finn, no one really knows where he is; he's gone off to the Army and that's all we know."
Guest Stars. We know that Sarah Jessica Parker and Kate Hudson will be making several appearances in season 4. Hudson's character will be Cassandra July, Rachel's dance teacher at NYADA. Meanwhile, Parker's character will act as a mentor for both Kurt and Rachel, according to what Chris Colfer told THR. Colfer also said that Kurt will start out the season in Ohio, but will be heading to New York, although he's not entirely sure how it will happen.
Glee Club Future. Back home at McKinley, Will will be dealing with the newfound popularity of the glee club. Matthew Morrison told THR that "we've never been on top before, it's always been about molding this group of misfits to come to where we came and now it's a) how do you stay on top; and b) how do you keep the good spirits that you have and bring it to a new generation of kids? Glee is now the coolest club at school so everyone is auditioning and it's hard for me to find people who are actually passionate about performing." One character that will be making the cut is Jake Puckerman (played by Jacob Artist). That's right, Puck's younger brother is stepping into the choir room to take over the rebel spot recently vacated by his brother.
The fourth season of Glee premieres Thursday, September 13th at 9:00. You can check out the rest of Fox's fall premiere dates here.