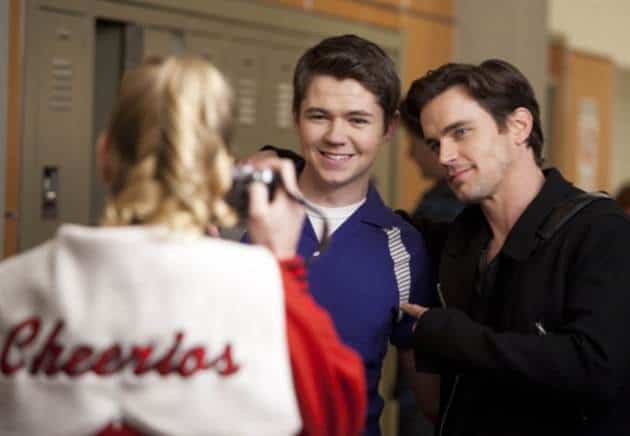 Glee finally returns from its long winter hiatus on April 10, with eight all new episodes in a row. In this week's episode, titled "Big Brother", Matt Bomer guest stars as Cooper Anderson, Blaine's older brother. A handsome actor, Cooper seems to have some serious sibling rivalry with Blaine that they, of course, express through song. We've already seen the duo do a terrific performance of "Somebody That I Used to Know" (watch it here) and now we have the full-length versions of all the songs from this week's Glee.
The song list includes:
-"Hungry Like a Wolf" / "Rio" from Duran Duran
-"Somebody That I Used to Know" from Gotye (already posted)
-"Fighter" from Christina Aguilera
-"Up Up Up" from Givers
-"I'm Still Standing" from Elton John
This week's episode also includes "Senior Ditch Day", which sees the glee club singers skipping school for a day at the amusement park.
Listen to all of the songs below from the April 10 return of Glee, airing at 8:00 p.m. ET/PT on Fox.
Did you also hear the news that Glee has been renewed for a fourth season? Fox made the announcement today!