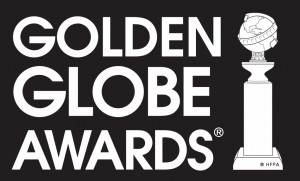 I feel like I probably know the answer to the primary question of this post. We all know that the Golden Globe Awards are a crock, especially when in reference to television. I originally wanted to write a post discussing whether or not it was worthwhile to even predict the outcome of the Golden Globe Awards'television side, but then realized that would basically be a 250-word column featuring me saying 'not really'in various ways. Critics and scholars complain a lot about the Emmys, but at least they follow a certain kind of logic and structure and outside of the HFPA's love for sexy women, the Globes don't work inside any sort of framework.
The Globes happen in the middle of the official television season (as opposed to the Emmy's clearer position at the beginning of a new season with a reflection on the past one) and for the most part, the Globes do a bit of zeitgeist chasing. Glee was a big winner last year, as was Dexter in its most-talked about season right as Michael C. Hall's cancer issues came about. I'm not saying the HFPA just picked Hall because he had cancer and it thus made a good story to run the next morning, but I really wouldn't put it past them. Hall definitely deserves some praise for his work on Dexter, but I think you understand what I'm saying. When the Golden Globes nominated Piper Perabo for her work on Covert Affairs I think they did all the work for me in terms of explaining their logic and process, but if I were to distill it into bullet points it would probably be something like this:
Attractive women = good choices
Popular things, sexy things = good choices
Things on cable, especially pay cable = good choices
That's basically it. Those are the three criteria I am using to determine my 'picks'for Sunday's Golden Globes. I am not expecting to be correct with most of these and in fact if I end up being mostly correct, there's probably something wrong with the HFPA. That means they've gotten complacent or listened to reason or something, which is unfortunate.
So far, I've tackled the two supporting categories and the four lead categories. Today, I'm finishing off my highly educated predictions with the two series categories.