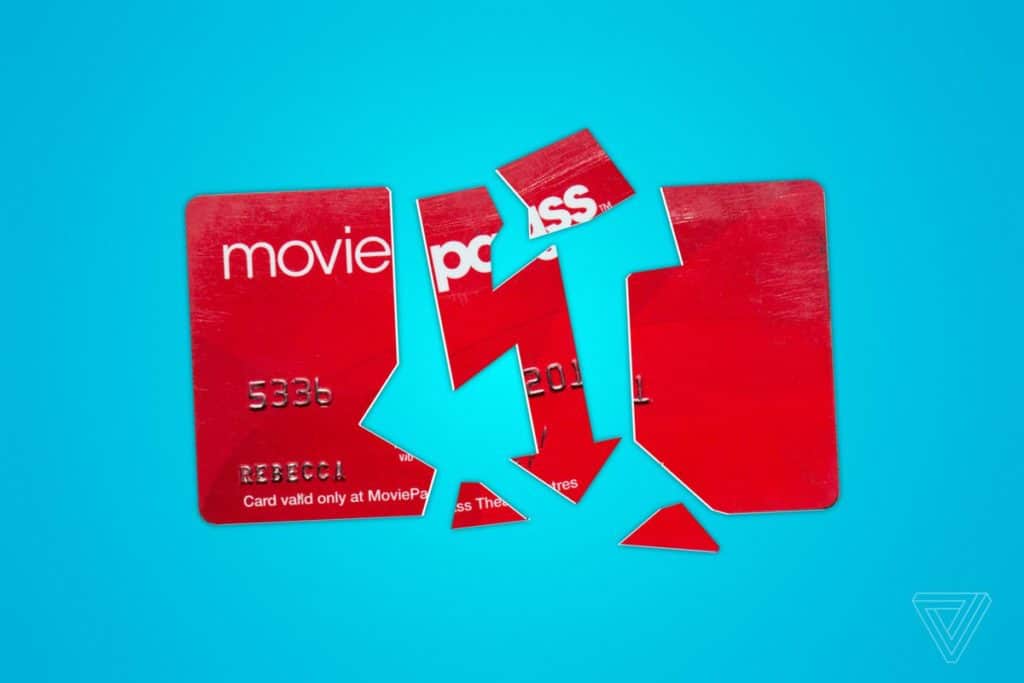 Well, Folks, it appears that it finally happened.  After months of beleaguered business practices, corporate missteps and generally just mucking things up, Movie Pass – the subscription-based theater-going service, may have well and truly kicked the bucket.  Effective as of September 14, its much-diminished subscriber base – around 225,000 people – will no longer have access to the service.
Although it's easy to dismiss the once-revolutionary company in light of their innumerable missteps and generally superior competitors, Movie Pass had a demonstrable, immediate and unquestionably positive impact on how people watched movies.  By adopting the increasingly omnipresent subscription-based business model onto the simple act of moviegoing, they encouraged their at-one-time millions of adherents to watch new movies in theaters at a time when the theatrical world was beginning to wonder if they could continue to compete with smart phones and streaming services for peoples' attention.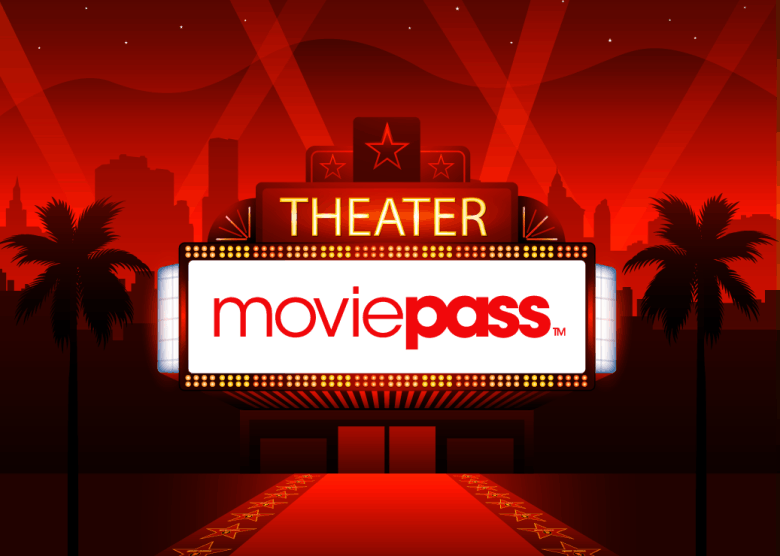 And it's not just blockbusters and studio films that people were going to see, either.  Movie Pass removed a lot of the risk in buying a movie ticket.  No longer was an entire week's entertainment budget blown on a single bad movie.  Rather, you could just spin the wheel again and try a different movie.  Subscribers were increasingly willing to try independent, foreign and just plain weird movies in lieu of the usual Hollywood fair.  People were broadening their moviegoing horizons by leaps and bounds, and all was the better for it.
Movie Pass, of course, made a mint with their idea.  Moviegoers got to see more and different kinds of movies that they would have otherwise.  And even theaters enjoyed warm bodies filling their seats time and time again… bodies that, often enough, had some spare change to spend on their pricey concessions.
While I've never exactly been stingy with my moviegoing in the past, even my wallet had started to feel the sting of soaring ticket and concession prices.  Having to budget around a job and family, I'd limited myself to only two movies a month.  I balked at the idea of cutting that far back from what I had grown accustomed to (approximately four or five times that number), but sacrifices had to be made and I had other things like rent and gas and groceries to spend my money on.  But with Movie Pass, I was quickly back to my old, movie-obsessive ways again.
The theaters, of course, were not about to take this parasitic competitor lying down.  While they certainly benefitted from all those extra people coming in to watch movies, they realized just how much money they had been leaving on the table by allowing a third party to step in and eat in to all of those profits that were otherwise, by rights, theirs.  AMC kicked things off by making their own subscription-based service – essentially an improvement on the already-existent AMC Stubs membership – and others like Regal followed in suit.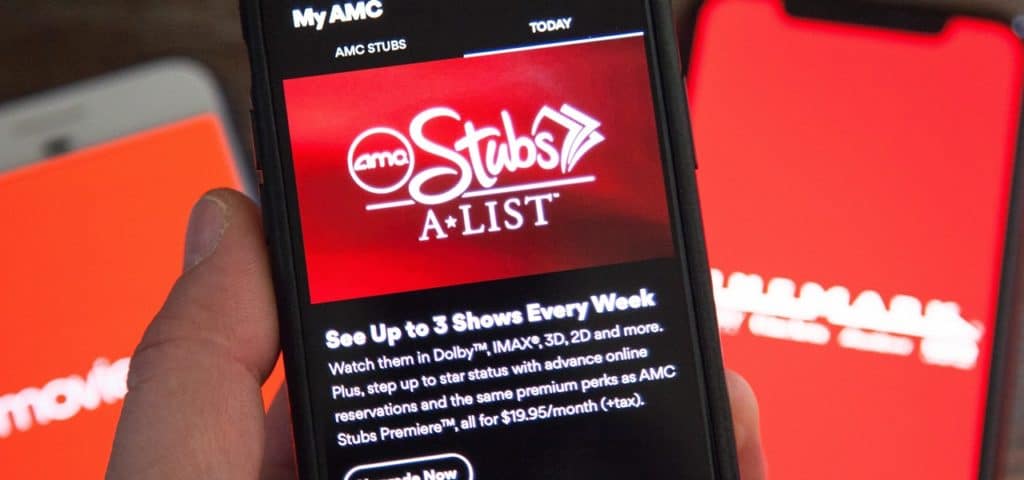 Sure, these theater-specific programs lacked the flexibility of going to any theater that you wanted to go to that Movie Pass allowed for, but that didn't really matter for most people.  Most people, even in fairly sizable cities, only had a single movie chain to choose from due to the semi-monopolistic business practices surrounding theater placement.  Hell, I lived in a state capital and all I had to choose between were three different AMCs.  Off-setting this, however, were additional membership benefits that only the theaters themselves could offer, like prioritized lines, free refills and waved fees for subscribers.
Almost immediately, Movie Pass began to buckle under the pressure of squaring off against outside competition.  As they rapidly shed subscribers, they instituted blackout dates and times as well as surge pricing.  Many theater chains refused to accept Movie Pass tickets any longer.  Their already glitch-prone app became increasingly unreliable and there were more than their fair share data leaks.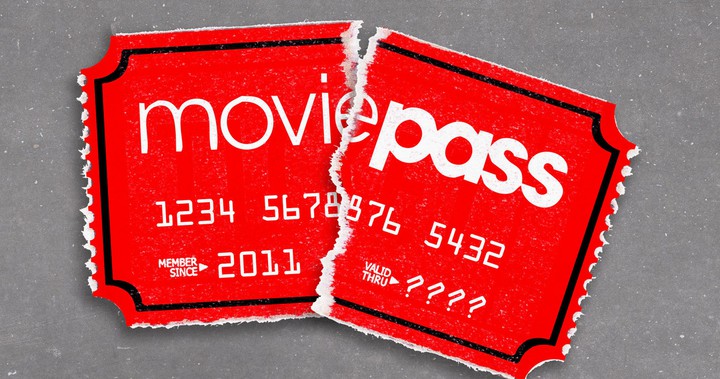 Even though the service became a hollowed-out shell of its former self in recent months – both in terms of the quality of its service as well as the raw number of customers they served (down to 225,000 from their height of around 3,000,000 a year ago when all of their troubles started) – it's hard to argue against the amazing job that they did actively improving the theatrical experience and the American movie culture (which has always stood on somewhat shakier ground than comparatively more robust cultures in Europe).  It got more people in the habit of seeing movies in theaters, as well as more willing to try radically different types of movies.  It got theaters to adopt a progressive, thoroughly modern business model that better served their existing customers and helped to draw new and returning ones to them.  Hell, I'd be willing to bet that more than a few of the upgrading seats, concessions and other theater infrastructure over the past couple of years has been as much as response to Movie Pass as it had been to streaming services like Netflix and Hulu.
So, yes, despite how badly things ended, I am sad to see Movie Pass go.  It was a great service that performed a vital function that most people didn't even realized they needed it to.  It improved the health of the industry and the services that it provided to their customers, and that's not nothing.