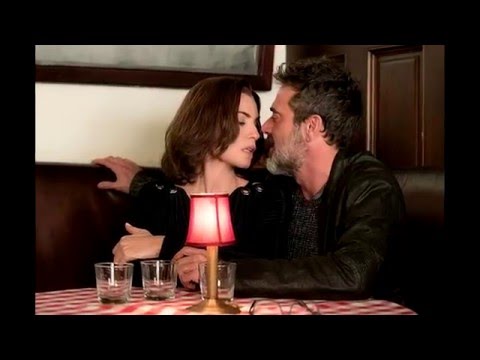 Happy St. Patrick's Day. If you are not drowning your sorrows at the bar tonight over the fact that The Good Wife was not on this week, then you are in luck. TV Overmind has come to your rescue and found a preview clip for the newest episode which will air Sunday at 9 PM on CBS for your enjoyment. It is quite upsetting that when there is not a new episode of The Good Wife on the following week, viewers are not treated to a sneak peek for the next showing at the end of the episode. And things are really starting to heat up in the final episodes of this stellar series, so the fans NEED to know what is going to happen next. The relationship between Alicia and Jason continues to be hot and heavy and Peter's investigation by the FBI storyline is gaining momentum. Additionally, Dianne is trying to start a new firm (not again?!) with Alicia, while poor Cary has been pushed to the background.
The latest episode of The Good Wife is called "Shoot" and involves Alicia testifying to the grand jury related to the allegations being brought against Peter. Alicia is aware that the FBI is trying to take down another governor and she is going to do whatever it takes to make sure that doesn't happen to her husband. Matthew Morrison is back as Connor Fox and will be the one asking Alicia the questions when she is on the stand. Take a look at the video below:
I am sure 20 seconds was not enough to quench your thirst until Sunday. Especially since this clip provided very little information, aside from the fact Alicia will be taking the stand. We were able to find some promotional photos that disclose a little bit more about Sunday's episode. Blair Underwood will be guest starring as a father of a shooting victim. He is being defended by Dianne, Cary, and Lucca. Plus, the romance between Alicia and Jason continues to blossom and the couple share a few romantic moments. We also know that Grace has been accused of plagiarizing an essay for her college applications.
https://www.youtube.com/watch?v=aoV6kE3I1w0
What do you think will happen when Alicia takes the stand on The Good Wife? Let us know in the comments section below.
Photo by: CBS