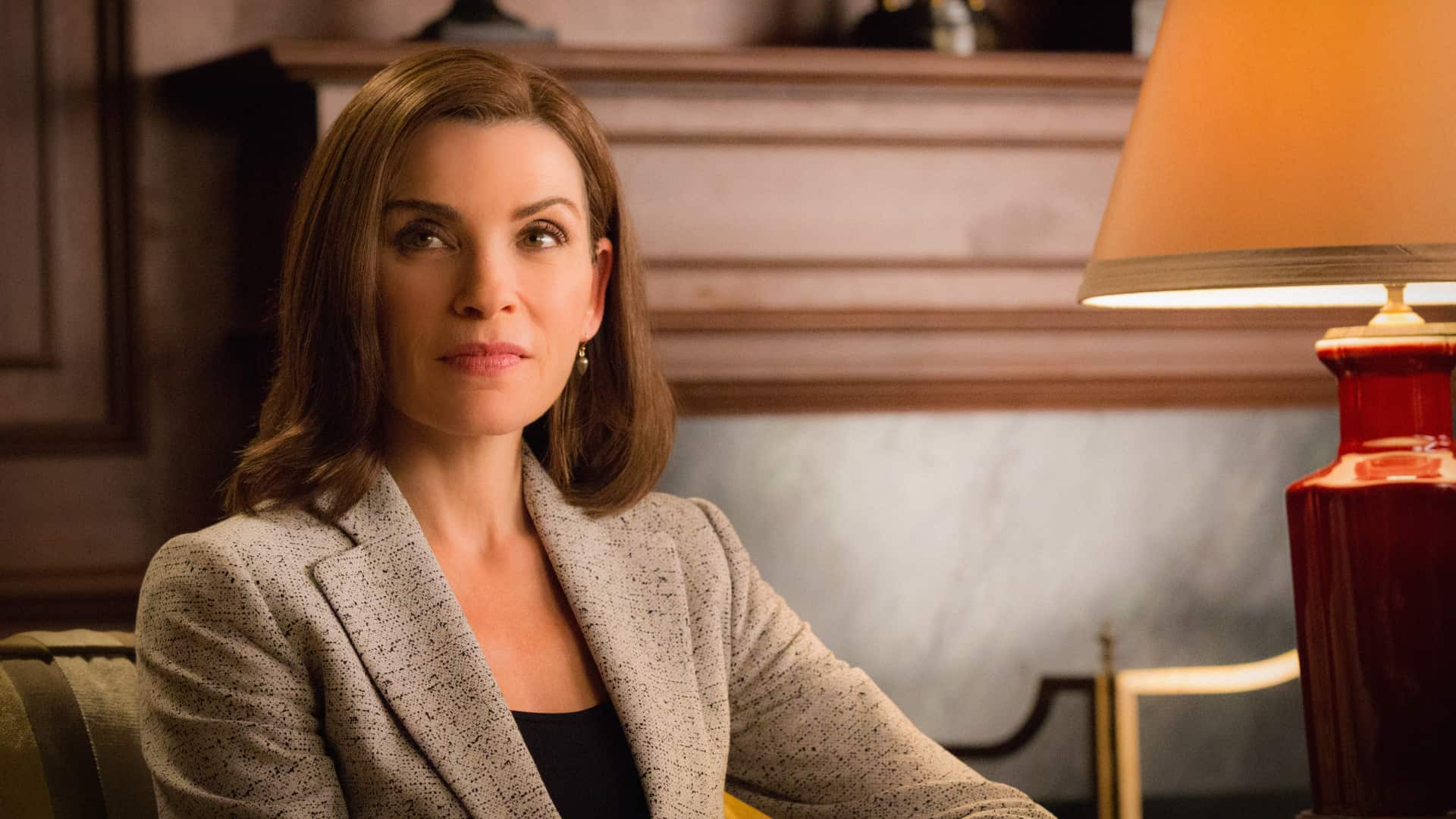 Sunday night will truly be the end of an era. After seven glorious seasons on the air at CBS, The Good Wife will broadcast its final episode at 9 PM/Eastern. Alicia Florrick has grown a lot over the last seven years. Through it all, she has stuck with her man. Though she and Governor Peter Florrick have remain married, that has not stopped Alicia from having romantic rendezvous with both Will Gardner and now Jason Crouse. Alicia did ask for a divorce, but will she change her mind?
The episode, entitled "End," should wrap up all the storylines that have occurred over the course of seven seasons. Since last week's episode concluded with the jury reaching a verdict on Peter's trial, we should know early on if Alicia's cheating hubby will be living in a jail cell or free to continue his dishonest ways. The below preview features several snap shots of the final episode, but still leaves viewers wondering what will be happening in the final episode. Alicia does ask Peter if he remembers the last time they were actually happy. I think we can all agree the last time Alicia was happy was when she was in bed with Jason. Check out this snippet of the final episode of The Good Wife.
https://www.youtube.com/watch?v=puK4nN_fPaY
If you have checked out past previews for The Good Wife on TV Overmind (and we hope you have), you know that we also include promotional photos of the upcoming episode. CBS is being awfully hush-hush with the contents of the series finale, so we were unable to unearth any pictures for your viewing pleasure.
Since we were unable to provide any photos for The Good Wife finale, we did want to share some awesome news. A fan favorite will be returning for one final hurrah. Archie Panjabi is still at odds with star Julianna Margulies, so she will not be back. Several sources have reported that Josh Charles will reprise his role of Will Gardner. Since Will was killed in season five, we can only assume Will appear in flashbacks or dream sequences. Maybe Alicia is pondering the last time she was truly happy and thinks of her former beau?
What do you hope happens in the final episode of The Good Wife? Let us know in the comments section below.
Photo by: CBS