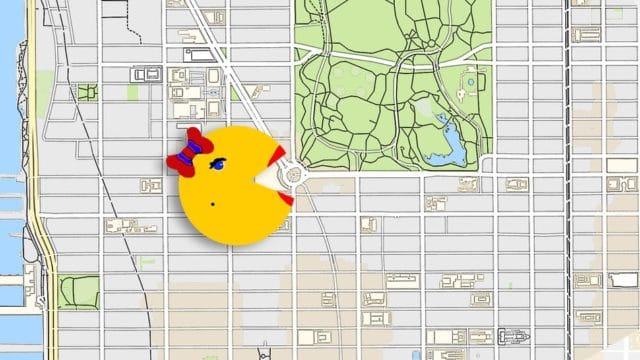 Anyone who tells you that Ms. Pac-Man isn't far and away the best Pac-Man arcade game is a liar.  It was twice as fast as Pac-Man and had much cooler "in-between level" skits.  That said, I'm happy to report that Google Maps is allowing you to play Ms. Pac-Man this year for April Fools on their Maps App. Google has rolled out a fully playable version Pac-Man on its Maps app and web service to transform the standard street-view into an old-school gamer's playground. This year, Google is giving the first lady of gaming her due: Ms. Pac-Man is taking over your Map for the lighthearted holiday, making your navigation that much more fun. According to Mashable
The promotion is available on Maps for Android, iOS, and desktop. Playing is simple: just pull up the app on your phone or desktop, search for somewhere you think would be a good place to play, and get ready to munch on some dots. Once you press on the Ms. Pac-Man icon, your Map screen is transformed into an arcade-y grid, ghosts Blinky, Pinky, Inky, and Sue pop up, and you're off to the races.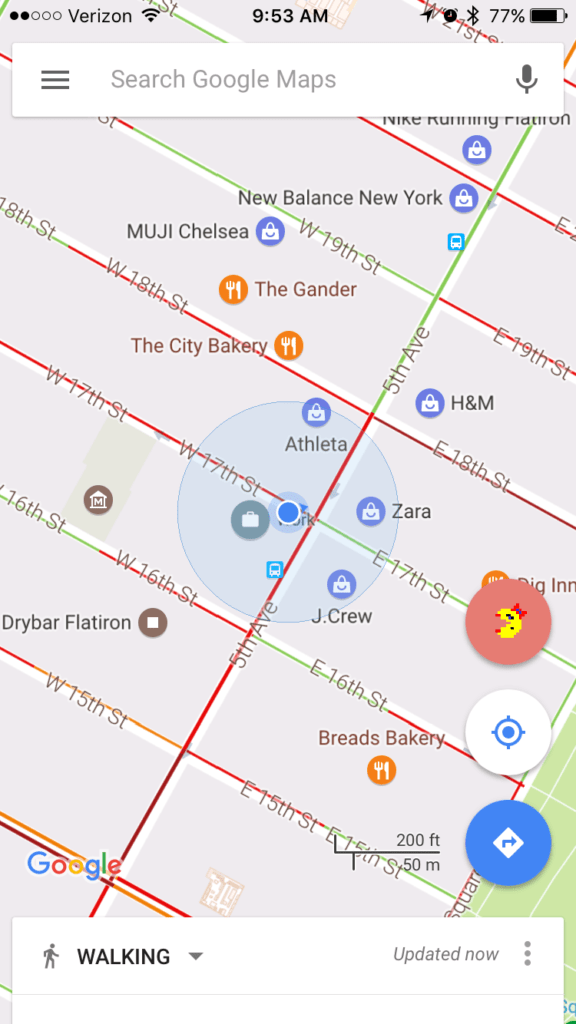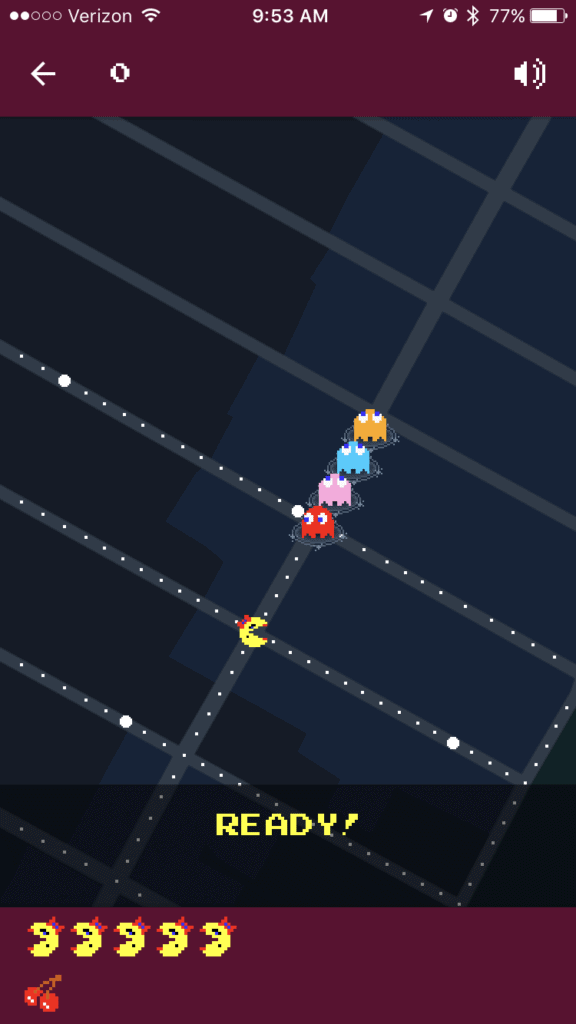 There won't be as many features as last year's version but it's still fun to play any kind of Pac-Man in any kind of setting, wouldn't you agree?