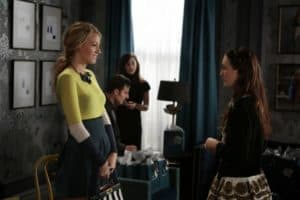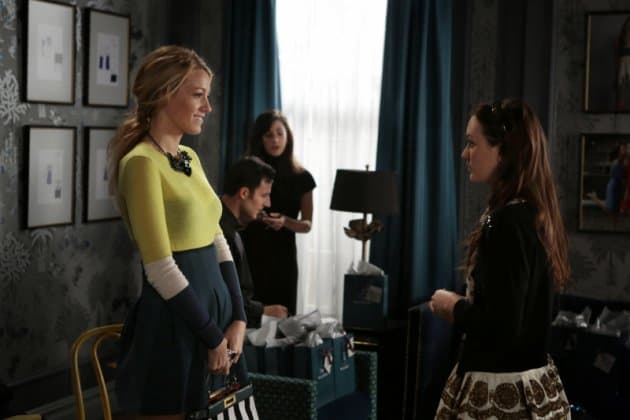 The world that the characters inhabit on Gossip Girl is one the features a cycle of falling out and making up; best friends, boyfriends, girlfriends and family members have all done awful things to each other but something tends to bring them back together in the end. Tonight we will see several of the characters trying to make amends, while another struggles with a decision that will negatively impact the person he is closest to.
Last week I complained about the promotional material from The CW suggesting that the audience wanted to see Serena (Blake Lively) and Dan (Penn Badgley) reunited as a couple and it surprised me when after an episode of flirting and reminiscing that I didn't hate this story. In fact it was probably my favorite aspect of last week, despite how contrived it felt. The problem with this pairing is it backs up what Lily (Kelly Rutherford) said to Serena a couple of weeks ago "You don't have boyfriends; you have life rafts." Serena even points out all the terrible stuff Dan has done to her recently, including how he rejected her. Instead Serena wants to read the nice short story that Dan wrote about her and revisit places from long ago. Nostalgia is rose tinted and while I appreciated the call backs, it also highlights the major disservice to Serena's character that comes with this vast collection on flaky relationships.
Tonight will see Dan and Serena attempting to make amends with the people they have hurt; a mission that will take Dan much longer thanks to his writing and general attitude which has turned him into a major jerk this year. Hopefully the first stop on his list will be Nate (Chace Crawford) as their friendship has been (mostly) solid and it looks like Nate could do with a good friend right now. Nate is one of the most loyal characters on the show, but tonight that loyalty will be put to the test as he is put in a very difficult position when it comes to Chuck (Ed Westwick), Bart (Robert John Burke) and his future with The Spectator.
Meanwhile Serena's list of amends will likely consist of Blair (Leighton Meester) and with only four episodes left it's about time these two made up for good. As Blair has this new project that she is working on to prove her worth as a fashion designer to her mother, Serena could prove to be a useful ally. Blair's new collection is aimed at high school girls as rather depressingly this is when Blair ruled her world, but she is now trying to use this to further her adult career. Their target is Sage (Sofia Black-D'Elia) and her friends, though after the debacle at cotillion will this be another messy business relationship?
One relationship that looks rocky is between Blair (Leighton Meester) and Chuck (Ed Westwick); most likely this is one last bit of conflict and tension before the end of the show, as it's hard to believe that they won't end up together.
Watch a promo for tonight's episode "Save the Last Chance" below,
http://www.youtube.com/watch?v=NNUnwdfJETc&version=3&hl=en_GB