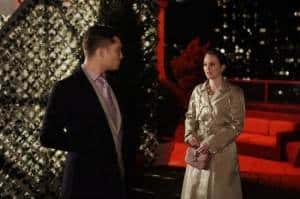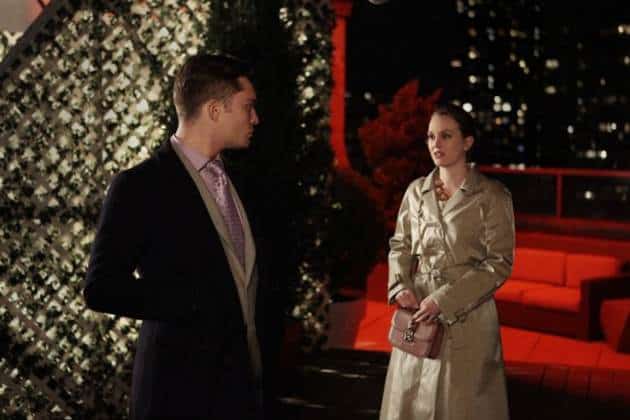 After the shocking ending of last week's Gossip Girl (Bart Bass is sill alive!), Chuck began this episode by confronting his father about faking his death. It turns out that Bart was being threatened all those years ago by a business competitor who also happened to be very dangerous. After getting in the car accident he decided to fake his death in order to protect Chuck and Lily from retaliation by this competitor. After "dying", he turned to Diana for help in hiding. He also revealed that she helped him get into the country undetected in order to donate blood to save Chuck's life after his own car accident.
Chuck was happy about his father being alive, but was devastated when Bart insisted that he had to leave in order to remain safe. It sent Chuck on a quest to discover the identity of the man threatening his father, as well as find a way to keep Bart safe and in his life. Through a series of twists and turns, Nate, Lola, Serena, Charlie and Blair were all recruited into the plan to bring down Mason Nevins, the man that Diana said had tried to kill Bart. In the end, Blair, Bart and Chuck all realized that it was the PI, Andrew, who had tried to kill Bart after he himself had been threatened by Nevins. Andrew was arrested and Bart agreed to stick around for Chuck.
Meanwhile, Blair convinced Dan to take the summer internship in Rome, although she seemed hesitant about joining him there. Continuously leaving to help Chuck with his plans, Blair even went so far as to send Serena to impersonate her during an interview with Dan and an Italian man connected to the summer program. Dan concluded that Blair didn't really love him and told Serena as much, although Serena tried to defend Blair's actions.
The season finale of Gossip Girl will be airing next week and Blair is forced to make a decision between the two men in her life: Chuck and Dan. Who will she choose?
Watch a preview below for the finale of Gossip Girl, airing on May 14 at 8:00 p.m. ET/PT on The CW.
For all of our coverage of the show, including spoilers, sneak peeks and more, browse and bookmark our Gossip Girl page.