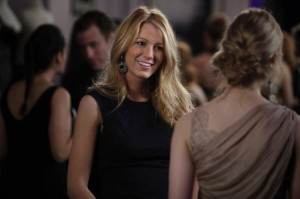 Gossip Girl is returning for an 11 episode final season in the fall and moving to Monday nights at 9:00 p.m. (click here for more on The CW's fall schedule). What's in store for the Upper East Siders in their sixth and final season? The synopsis from The CW hints at a few potential storylines:
"Season six opens with the Upper East Siders working together to find one of their own. Serena has gone off the grid, beyond even the reach of Gossip Girl. Her friends fear for the worst and hope for the best, but even they can't imagine where they will ultimately find her. Meanwhile, Blair has offered Chuck her heart, but is her love enough to help him win back his empire? Lonely Boy Dan has written a new book that promises to make even more trouble than the first, and this time he has no desire to remain anonymous. Nate is determined to finally reveal the true identity of Gossip Girl, thereby making a name for The Spectator, and himself. Lily and Rufus turn on one another when Rufus makes a surprising new ally who threatens Lily and her family. Anywhere else it would be too much drama to handle, but this is the Upper East Side. And when Bart Bass, Jack Bass and Georgina Sparks show up to raise hell, it's a fight to the spectacular series finale. Who comes out on top? That's one secret I'll never tell… xoxo, Gossip Girl."
Excited for this, Gossip Girl fans? It looks like Dan may be on the outs with his friends again after they see his new exposé novel, while Serena has once again vanished. But the big question is whether Chuck and Blair will make it to the end of the series as a couple. My money is on them figuring out a way for Chuck to re-take his empire.