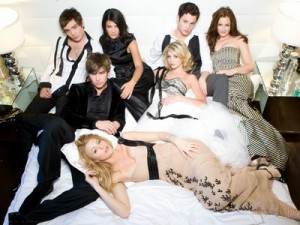 Come on!! Who that watches Gossip Girl doesn't love Chuck and Blair?!
Gossip Girl returns April 20th to CW and I couldn't be more excited (wow haha).
This little sneek peek of what is to come shows Chuck in his ever present oh so smooth, yet bad boy light.
So in this clip Serena returns, and has one of her now infamous encounters with Chuck (swoon).
How is Chuck moving on from Blair? Watch and find out!
Source : EOnline