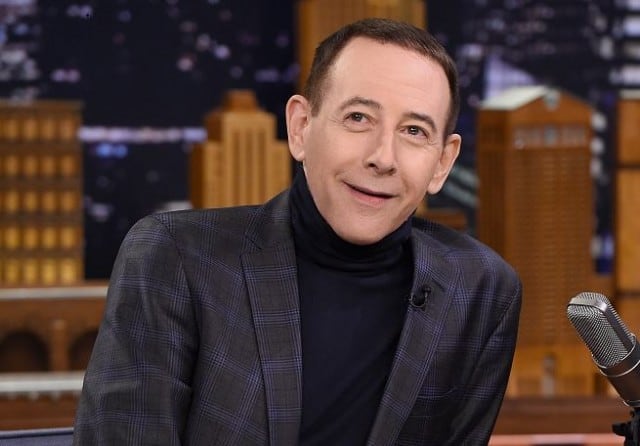 Gotham fans, get ready to meet someone possibly even more deranged than Oswald Cobblepot: his father. As revealed over the weekend at New York Comic-Con, Paul Reubens has been cast to play The Penguin's dad in the FOX drama.
"Pee-wee Herman is playing my dad," The Penguin himself, Robert Lord Taylor, announced Sunday.
While Reubens is most well-known for playing Pee-wee, he has appeared on a couple different TV series in recent years, including Portlandia, The Blacklist, and Comedy Bang! Bang!.  Also, interestingly enough, this will not be the actor's first time playing the father of The Penguin, as he first took on the role in 1992's Batman Returns.
In addition to Reubens' casting, a six-minute sizzle reel for Gotham at New York Comic-Con this weekend, and while the first half is essentially just a recap of this season's first few episodes, the second half features some all-new footage, including an extended look at Michael Chiklis' debut as Captain Nathaniel Barnes. (Chiklis first appears in tonight's episode.)
Gotham airs Mondays at 8 p.m. on FOX. Check out the NYCC trailer and the full description for tonight's new episode, "Strike Force," below:
Captain Barnes (Michael Chiklis) is called to duty to create a law-abiding task force, with the help of Gordon. Meanwhile, Penguin gets caught up in a favor for Galavan, and Nygma asks Kringle out on a date in the all-new "Rise of the Villains: Strike Force."
Photo by Jamie McCarthy/NBC/Getty Images for 'The Tonight Show Starring Jimmy Fallon