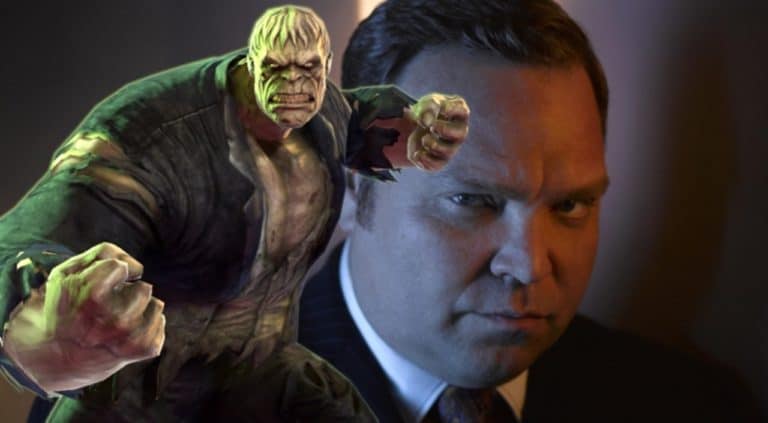 Gotham is seeing more and more supervillains making it onto the TV screen. The latest example is Solomon Grundy, a slain man who has risen as a revenant. It is interesting to note that the character started out as an opponent to the first Green Lantern, but has become something of a fixture in Batman stories in more recent times, which is why he is set to show up in "The Blade's Path" on October 19.
What Can We Expect from Solomon Grundy on Gotham?
It remains to be seen how well Gotham's version of Solomon Grundy will match up to his comic book counterpart, but it is important to note that the people behind the TV show have spent a fair amount of effort to integrate him into their existing narrative. For starters, Solomon Grundy used to be a man named Cyrus Gold, which meant nothing in Gotham's setting until the Season 3 finale revealed that Butch Gilzean's birth name was not Butch Gilzean but rather Cyrus Gold. As a result, the revenant is an existing character in the TV show, which in turn, means that he has existing relationships that can provide him with plenty of motivation. After all, Butch Gilzean did not exactly die what can be called a peaceful death.
With that said, it is interesting to note that Solomon Grundy is in a real sense, not the same character as Butch Gilzean. It turns out that the gunshot wound to the head has scrambled his memories, meaning that his involvement in the plot won't be as simple and straightforward as him seeking revenge on his enemies. Instead, Solomon Grundy will be taking a much more meandering route, as shown by the fact that he will be teaming up with Edward Nygma in spite of Butch Gilzean's issues with the Riddler. This is rather amusing because Nygma is suffering some brain problems of his own, but considering their particular talents, said team-up promises not just plenty of entertainment but also plenty of threat because of how well they can make up for one another's weaknesses.
Otherwise, not much is known about Solomon Grundy at the moment. The teaser that has been shown for the upcoming episode showed the screen shaking as he walked, which suggests that he might possess a measure of super strength compared to when he was still Butch Gilzean. However, it is possible that the shaking is nothing more than a special effect meant to increase hype for the character because there is nothing to support the speculation of super strength, even if it would be rather appropriate because of what his comic book counterpart is capable of. Theoretically, it is possible that Solomon Grundy possesses increased resilience as well because of his undead nature, but this is even less reliable speculation because there is even less to support it.
Regardless, interested individuals will be learning more about Solomon Grundy as well as his role in the overall narrative of Gotham as soon as the episode air on October 19. The timing is most appropriate, seeing as how the character is a revenant risen from the swamp in which his corpse was tossed no more than a short while from Halloween at the end of the month. Something that should make the experience even better.