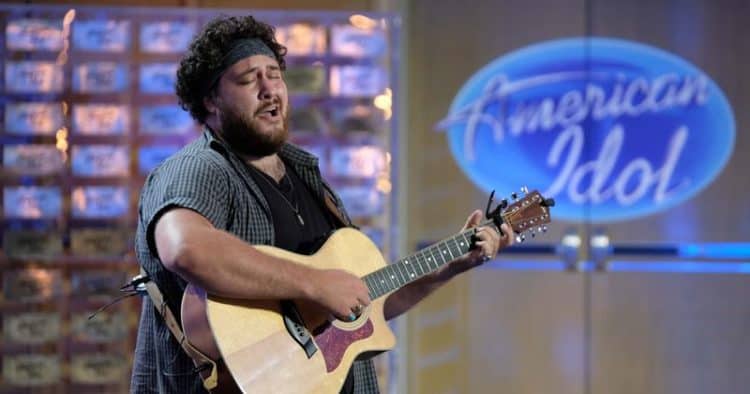 Music has always been a special part of Graham DeFranco's life, and now he's looking to turn it into something even more spectacular. His recent audition on American Idol was one of many steps in that journey. Graham's cover of "Part One" by Band of Horses earned him a Golden Ticket to Hollywood and the judges were in awe of what they heard. Graham is really excited to have made it to the next round and now there are countless people all over the country who are excited to follow him through the competition. So far, his chances of making it all the way are looking pretty good. Keep reading for 10 things you didn't know about Graham DeFranco.
1. He Is A Texas Native
Graham was born and raised in a small city in Texas called Rockwall and as far as we can tell he has lived in Texas for his whole life. His southern upbringing plays a very big role in his musical style. He is very proud of his roots and no matter where this journey takes him, Texas will always be home.
2. He Is A Pilot
Before his American Idol audition, Graham shared with the cameras that he's always wanted to be like his father who has been a pilot for many years. Graham has already accomplished that goal. He is currently working as a surveillance pilot. While he really loves what he does, he's ready to see where his love for music can take him. If he wins American Idol, he will likely have to put a pause on working as a pilot.
3. He Got His Start Playing The Recorder
The recorder is an introductory instrument for a lot people. In many cases though, people put the recorder down after playing for just a few months and move on with their lives. That wasn't the case for Graham, however. After learning to play the recorder, he developed a deep interest in music and he eventually went on to learn the guitar.
4. He Is A Cowboys Fan
Since where Graham is from is only about 30 minutes outside of Dallas, it's only right that he support the city's professional sports teams. He is a lifelong fan of the Dallas Cowboys and he loves watching games whenever he can. Unfortunately for Graham and the rest of the Cowboys' fans, it's been 25 years since the team won a Super Bowl.
5. He Is A Dog Dad
From what we can tell, Graham doesn't have any [human] children, but his paternal muscles are still getting plenty of exercise. He is a devoted dog dad to a cute fur baby named Murphy. Like any proud parent, Graham's Instagram profile is full of photos of Murphy.
6. He Loves Being Outdoors
Like a true Texan, Graha isn't afraid to break a sweat and get his hands a little dirty. With that being said, Graham loves spending time outdoors. He enjoys a variety of activities such as boating, hiking, swimming, and golfing. When the weather is nice, you can usually find him out enjoying it.
7. His Dad Is One Of His Biggest Fans
Whenever you're trying to accomplish a goal, it's always nice to have the people you care about support you. Graham has been extremely thankful to have that support in his father. From the moment Graham picked up the recorder, his father has supported Graham's interest in music and he is ready to cheer him on throughout the competition.
8. He Has Become Friends With Some Of The Other Contestants
Even though all of the contestants on American Idol are competing for the same thing, it's not unusual for them to become friends during the process. Graham has already started building bonds with some of the other singers, particularly Hunter Metts. In February 2021, Graham shared a post on Instagram advertising Hunter's new single, "Loaded Gun".
9. He Hasn't Released Any Music
It's true that Graham has loved music for most of his life, but being on American Idol is the fist time he has really gotten serious about pursuing it as a career. Prior to the show, he was only performing about once a month at local open mic events. At this point, Graham hasn't released any music of his own and he hasn't shared any plans to.
10. He Attended Texas State University
At the moment, there isn't much information online about Graham prior to his American Idol audition. However, according to his Facebook page, Graham went to college at Texas State University although his major or the year he graduated aren't included on the profile.