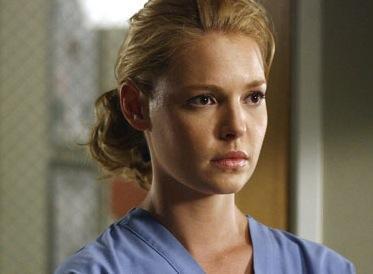 Have you been enjoying the new TV season so far? It is already Thursday and viewers have been treated to new episodes of their favorite series like This Is Us and Empire. Now it is time for TGIT. Grey's Anatomy will air its two-hour long 14th season premiere tonight! The season is sure to be just as exciting as each one before it. Over the years, Grey's Anatomy has not always delivered us characters that we love. Here is a list of five characters we hope never make a return to the ABC drama.
1. Dr. Izzie Stevens
When Izzie Stevens first appeared on Grey's Anatomy, she was the type of character you would love to see succeed. However, as the series progressed, the character turned into more of an annoyance than someone to root for to be happy. The turning point was the Denny Duquette storyline of season two, which did not portray Izzie as the powerful woman we were accustomed to seeing. Remember when she operated on a deer? We tried to forget that too! Some of this opinion is based off of Katherine Heigl's antics off-camera too. The actress has shown interest in wanting to return, but I think Shonda Rhimes is too smart for that!
2. Dr. Preston Burke
Dr. Preston Burke was a great love interest for Dr. Cristina Yang. However, it turned out Burke only cared about himself when it came time to make nominations for the Harper Avery Award. Though Cristina did most of the work to give him the win, he didn't even recognize her efforts. Again, backstage drama with Isiah Washington and his cast members (most notable T.R. Knight) play a part in our decision that we don't need this character back on Grey's Anatomy. We saw his return once and that was enough!
3. Dr. Leah Murphy
Dr. Leah Murphy popped up on Grey's Anatomy in 2012 when viewers were introduced to several new interns. Dr. Murphy was clearly the worst of the bunch. Her only somewhat interesting storyline was when she hooked up with Dr. Arizona Robbins, and even that seemed desperate on the writers' part. Fans of the show were relieved when Murphy was written out at the end of season 10 only to return in season 13. Her character appeared in six episodes, but was never an integral part of the show. Sources have confirmed she won't be back for season 14.
4. Jane Doe
Jane Doe is probably the worst character to ever appear on Grey's Anatomy. She showed up in season two after being rescued during the ferry boat disaster. Jane Doe then became a potential love interest for Dr. Alex Karev, but instead just ended up annoying fans with her off the wall antics. We thought we were done with her for good when it was finally revealed that she was Rebecca Pope, but she came back a short time later. In the end, she was admitted into a psych ward and we have yet to see her again. Let's keep it that way Shonda!
5. Dr. Reed Adamson
Grey's Anatomy only needed one Cristina Yang. So it was surprising when Dr. Reed Adamson showed up during the sixth season of the series. The character tried to be as cut-throat as our favorite TV doc. Instead of being super cool, she came off as a super dud. Her attitude got the best of her as she became a victim in the mass shooting that took place at Seattle Grace Hospital.
Which characters from Grey's Anatomy do you not miss? Let us know in the comments section below.
Photo by: ABC
Save