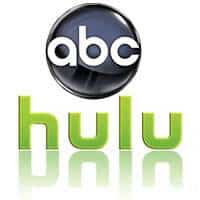 Disney is finally jumping onto the Hulu bandwagon, formally signing a deal that has been in the works for several weeks. The deal will put great ABC television series, such as Desperate Housewives, Lost, Brothers & Sisters, and Grey's Anatomy, into the ever-expanding Hulu empire.
ABC has been focusing its online efforts into pioneering its own website, ABC.com, which provides full-length episodes of all of their current shows, in addition to some past shows as well. This content will remain a part of ABC.com, but expanding their content to Hulu opens up the possibility to get these series to viewers that have previously written them off. In fact, recent Comscore data shows that approximately 8% of ABC.com users also visit Hulu, but only 13% of Hulu users visit ABC.com regularly. To ABC, this data indicates that there is plenty of room for both Hulu and ABC.com to grow from this joint venture.
Hulu has been widely regarded as providing one of the best user interfaces and overall best user experience of any of the online viewing channels for television and movies. Features such as being able to watch full-screen episodes, dim other items on the screen (when not in full screen mode), and no software to install or download have been smart choices Hulu has made that other providers should take notice. This announcement means that ABC will be united with NBC, Universal, News Corp., and Providence Equity Partners as joint owners of the site.
Walt Disney Company President and CEO, Bob Iger, had this to say:
From our landmark iTunes deal to our pioneering decision to stream ad-supported shows on our ABC.com player, Disney has sought to meet the constantly evolving viewing habits of our consumers, and today's Hulu announcement is the next important step in that ongoing journey. Disney and Hulu share a focus on delivering the highest-quality entertainment experience and we look forward to working with Hulu to build value for our consumers, our brands and our shareholders.
Exactly when ABC content will start to show itself on Hulu.com hasn't been announced yet, but you can bet it won't take long for it to show up.
Source: TVWeek