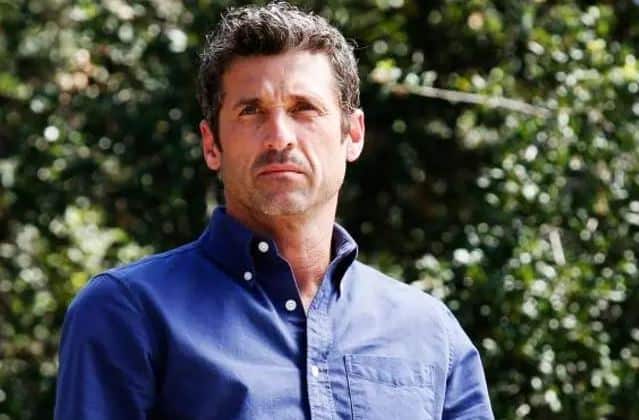 After more being off on hiatus for more than two months, Grey's Anatomy, along with the rest of the TGIT lineup, returns tonight on ABC, and if you've seen any of the promos for the episode, you know what to expect. As shown in the teaser below for the all-new hour, titled "The Sound of Silence," Meredith is brutally attacked by a patient and left fighting for her life yet again. How or why does the patient go after her, and how will Meredith recover from this latest traumatic event? We'll have to see how it all unfolds tonight.
However, no matter what happens with Meredith in tonight's Grey's Anatomy, the storyline for "The Sound of Silence" did get us thinking about all the characters who have suffered major injuries and, in the most unfortunate cases, died on this show throughout its eleven-plus seasons. Whether the hospital was called Seattle Grace (pre-Season 9) or Sloan Grey Memorial (post-Season 9), it has seen a lot of death throughout the years, not only from its patients but also a lot of its doctors. From McSteamy to McDreamy, numerous surgeons have passed away on Grey's Anatomy, but out all of them, which one do you miss the most?
For me personally, it's a trio of doctors: Lexie Grey, Mark Sloan, and Derek Shepherd. Lexie and Mark's deaths were like a one-two punch, with her dying immediately after the plane crash in the Season 8 finale, and him succumbing to the terrible injuries he suffered in the Season 9 opener. Since they were two of my favorite characters on the medical drama, and most definitely my favorite couple on the show, it hurt to not only say goodbye to one of them but to both of them.
Meanwhile, Derek's death last season was as sad as it was shocking, and it not only hurt because we lost a character that had been so important to Grey's Anatomy since its very first episode but also because of what his death meant for Meredith, who had already lost her mother, father, and sister. As much as I miss Patrick Dempsey as an actor on the show, I mainly wish Derek was around just because I didn't want his family to lose him.
So, now, let's turn it over to you, Grey's Anatomy fans. We want to know which doctors do you miss the most on the show. Comment below and let us know.
Grey's Anatomy airs Thursdays at 8 p.m. on ABC.
[Photo via ABC]