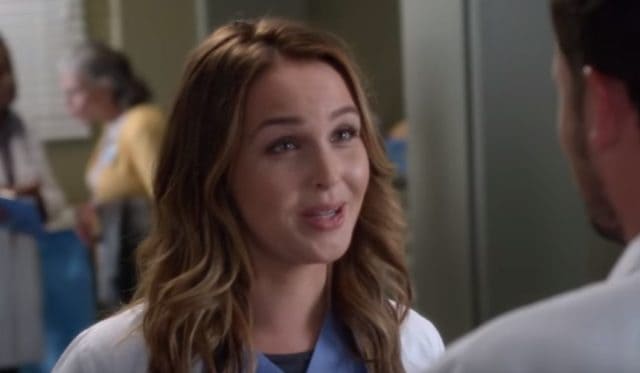 The long running hospital drama, Grey's Anatomy is gearing up for Season 14. The most enduring TV series, set in Grey Sloan Memorial, is back and ready to serve up plenty of tears and laughter on Thursday nights as part of Shondaland Thursdays on ABC. We can barely wait for first two episodes which will air together as a two hour long premiere on September 28.
ABC has released a provocative new internet trailer which hints at a few story lines that will have fans energized. It looks like there are some new romances in the cards. The trailer gave us a first look, fast paced tease at all three Shonda Rhimes TGIT series- How to Get Away With Murder, Scandal and of course Seattle based Grey's Anatomy.
Careful examination of the trailer has fueled hopes that the romance we have spent the summer anticipating is in the offing. It looks like Jaggie is on. We caught a glimpse of those two looking lovingly at each other. That's right, Maggie Pierce, who is played by Kelly McCreary and Jackson Avery, played by the lovely Jesse Williams look set to finally get together. There has been a whisper of romance between the two surgeons throughout Season 13.
It's Grey's Anatomy though, so needless to say it's complicated. Many fans are holding out hope that Avery and his estranged wife April, who are struggling to co-parent, are able to rekindle their tempestuous spark. Also Jackson and Maggie are step siblings so that's awkward and a little bit gross. We're not sure that it's not the worst idea ever but it certainly promises excitement.
https://www.youtube.com/watch?v=eITxt8o_-CQ
Meanwhile the serially unlucky Meredith Grey (Ellen Pompeo) had finally found love again in Season 13 with the irresistible Nathan (Martin Henderson). The Season ended on a cliff-hanger for that romance. We were treated to the unforeseen discovery of Nathan's long lost (and presumed dead) love of his life, Megan Hunt alive and on her way home. We can't wait to watch Mer and Nathan wrestle with their feelings in the upcoming episodes. Meredith generously told Nathan to go to Megan Hunt. But will the pair succeed in choosing and sticking to virtuous course. We wouldn't want to be the one to tell Owen Hunt that Nathan has betrayed his sister.
Speaking of Owen Hunt (Kevin McKidd), and those who have been serially unlucky in love, the trailer teases another possible romance which we are ready to celebrate. It looks like Teddy ( Kim Raver) is back and we think there's a prospect that Teddy and Owen can kindle their affections. Teddy has always held a candle for Owen. We would love to see Owen and Amelia work through and resolve their marriage difficulties but if that is impossible maybe Teddy can offer Owen some comfort?
And finally we're cautiously optimistic that Alec and Joe Wilson could at long last be getting their relationship on track. After so many tears, false starts and dashed hopes the trailer promises happier times for the prickly pair. We see two quick up beat shots of this star crossed couple.
Grey's Anatomy airs on September 28th with a double episode for a two hour special. We are all keyed up for the return of Grey Stone Memorial to our screens.
Save