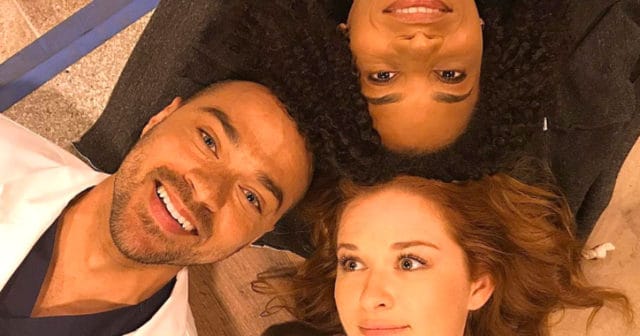 As one of the few TV shows that's enjoyed a good long run, Grey's Anatomy has managed to garner a humongous fan base that has stayed loyal more or less throughout each season A lot of fans might be reeling from the finale of season 13 of Grey's Anatomy but thankfully season 14 should be headed in a direction they can easily follow. The show has definitely been through some ups and downs that no one saw coming but just like always things have a way of coming around so that fans can once again breathe easy and enjoy one of their favorite, long-running TV shows.
Here are a few things we already know about season 14 to start with.
Edwards is gone for good.
With actress Jerrika Hinton joining up with a new show the character of Edwards will be taking off for good this season and not coming back at any time in the known future. With the new lease on life that Edwards has been given there's really no way to keep writing her into the series without it getting too stale or overdone. It's safe to say that her time at Gray Sloan Memorial is over. A lot of fans might miss her for a while but Hinton will be appearing on an HBO special in the near future so it will be possible to see the actress again, just not the character. If they do ever bring her back it will likely only be for a cameo or a short guest appearance at best.
Riggs' and Meredith's relationship might be over.
At this point there's no denying that the relationship might be on the rocks now that Owen's sister is back in the picture. This creates a lot of deja vu from season 2 when Dempsey's character picked Meredith over his ex-wife. As good as her relationship might be with Riggs there's still not a lot of hope that she can make this work, which means it might be time to say goodbye to this dynamic. There might be a lot of fans clamoring for this not to end but in the interest of the show some things just have to go.
Callie might return.
There's nothing set in stone as of yet, but Callie could be coming back. The likelihood of this is still up in the air as producers are teasing the idea but so far the rumor is worth more than the fact. In other words it's not for certain just yet.
Maggie's love life might take a messy turn.
There's some uncertainty about placing Maggie into a love triangle with Jackson and Amy. It might turn out okay, it might not, but fans are really pulling for Maggie solely because she kind of needs a win in the relationship department.
It's bound to be a wild ride this next season filled with emotions and the everyday comings and goings of the hospital setting, but fans should be excited to see what's going to happen on the next season Grey's Anatomy.
Save
Save