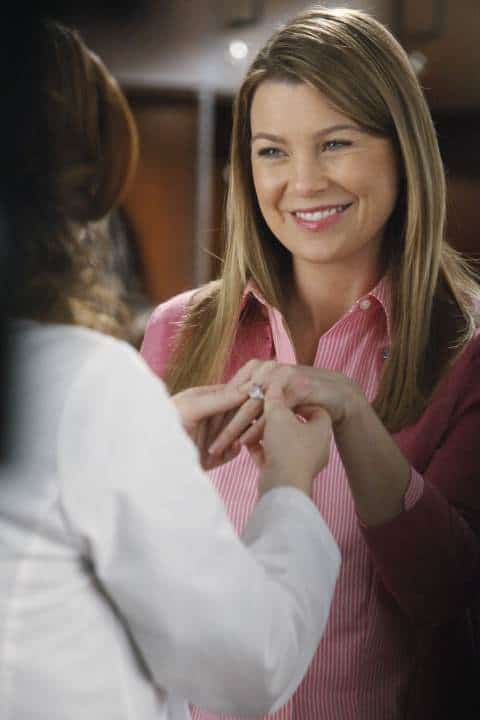 Grey's Anatomy is taking a slightly different route with this week's all new episode on February 2. While putting Zola to bed, Meredith drifts off and starts to dream of an alternate reality for herself and her fellow Seattle Grace doctors.
It's all a question of "If/Then" in the episode. For example, if Meredith mother's didn't have Alzheimer's and her parents were more supportive, then she would have turned out as a completely different person. Meanwhile, if she had never met Derek in a bar, then the two of them wouldn't have gotten together and he would still have been with Addison (that's right, Kate Walsh is making a return guest appearance). If Callie didn't meet Arizona at the time she did, then she would be with Owen.
ABC has released four sneak peeks for Grey's Anatomy, which you can watch below. Watch Meredith with a bit more pep in her step, while Derek and Addison don't seem to be getting along. Plus, Meredith has a bit of news to announce to her colleagues.
Don't miss an all new episode of Grey's Anatomy on February 2 at 9:00 p.m. EST on ABC. You can also view photos for the episode here.