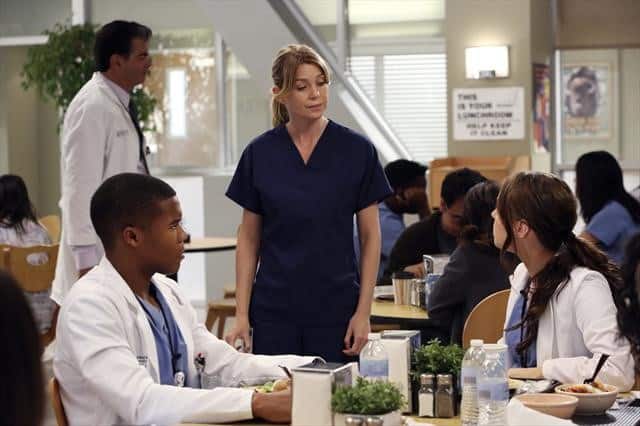 Last week's season premiere of Grey's Anatomy jumped ahead after the plane crash and revealed who died after the accident.  But this week's episode will actually go back in time to show us the aftermath.
"In this flashback episode, return to the site of the plane crash and watch as each doctor tries to cope with the heartache and injuries caused by the crash. Meanwhile, back at Seattle Grace, everyone struggles to find a bit of normalcy amidst the chaos."
Watch three sneak peeks below for the October 4 episode of Grey's Anatomy, airing at 9:00 p.m. ET/PT on ABC.
[FLOWPLAYER=http://www.tvovermind.com/wp-content/uploads/2012/10/GA-902-1.jpg|http://www.tvovermind.com/wp-content/uploads/2012/10/GRA902_fv1.h264HD-Clip1.flv,420,280]
[FLOWPLAYER=http://www.tvovermind.com/wp-content/uploads/2012/10/GA-902-2.jpg|http://www.tvovermind.com/wp-content/uploads/2012/10/GRA902_fv2.h264HD-Clip2.flv,420,280]
[FLOWPLAYER=http://www.tvovermind.com/wp-content/uploads/2012/10/GA-902-3.jpg|http://www.tvovermind.com/wp-content/uploads/2012/10/GRA902_fv3.h264HD-Clip3.flv,420,280]