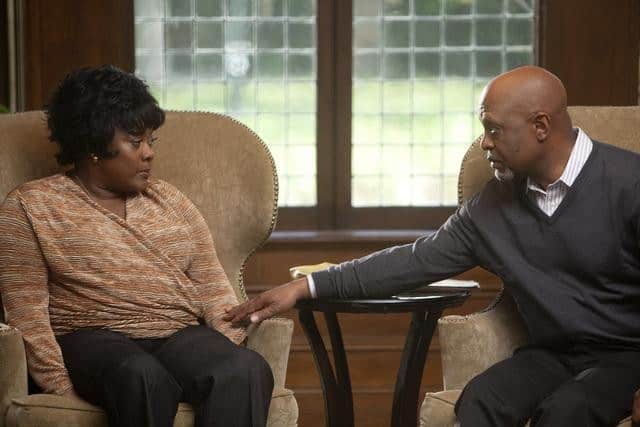 Loretta Devine scored another Emmy nomination in 2012 for her work on Grey's Anatomy. Portraying Adele Webber – the wife of Seattle Grace doctor Richard Webber – Devine has been nominated in the Outstanding Guest Actress category…the same category that landed her her first golden statue last year. We recently spoke with Loretta about her work on the medical drama, her character's recent descent into Alzheimer's and the other work that's been keeping her busy.
"[The second nomination has been an] embarrassment of riches. I just could not believe it," Loretta told us. "I had no idea it could happen twice…it was like lightning. Now I'm going through all that drama of 'Oh God, what am I going to wear?' and all of that. All you can do it just sit there and see what happens. I learned that the first time."
But how, after a long and storied career, could 2011 have been her first ever Emmy nomination? "I'm a character actress, which means you're usually in the background somewhere. I usually do so much character work, so this is an honor for me." Of course, we had to mention that she's certainly played some memorable characters…chief among them Missouri Moseley in season 1 of Supernatural – a character that fans are still asking for a return appearance almost seven years later. "Oh my God!" she said happily when I delivered the Supernatural news. "I don't know why they won't call me back. I think they got mad at me [laughs]. When you recur they have to call for availability, and I was never available. I think they got sick of me, [but] it was such a great character."
This past season on Grey's Anatomy, Adele has had to go through some very emotionally wrenching moments as her character's Alzheimer's became progressively worse. "It's so hard to explain because I don't feel like I did anything special. I know the Adele character so well and the writing is so good that all you have to do is be there and be 'true to the page' is what I call it. The writers on the show are doing quality TV. This year she had to admit to herself that she was sick and let her husband go and move out of her home and it was all very dramatic. My father had a bit of dementia and Alzheimer's when he passed, so I'm familiar with the ailment. It's just a matter of placing yourself in the reality of it and doing it. Shonda Rhimes and that team of writers is just incredible. If you look at my character, her language isn't great language and she doesn't say a lot, but the action of it – like when I was throwing plates at the nurse and fighting with my husband and having to admit that I was sick – that's such a hard thing to acknowledge. It was hard for me to think of playing an Alzheimer's character because I kept thinking 'I'm not old enough to do this yet. Why are they making this happen now?'. And because you know there's no cure for it I was like 'Oh my God, it's over, I'm never going to work there again' and it turned out to be an incredible season for me."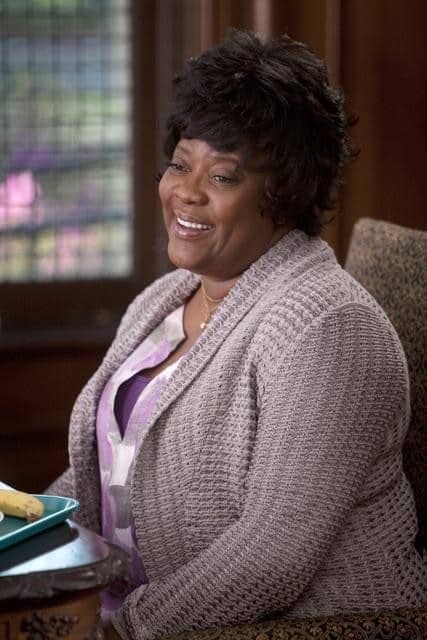 When I mentioned I had heard rumors that Adele could return for the ninth season of the show she replied "You heard that? I'm so glad [laughs]. After [Adele] was with the new guy [in the nursing home] then [Richard] went and hooked up with Debbie Allen and I thought 'It's over, I'll never see him again'." The truth is, Loretta is unsure now whether her character will return. "I'll be honest, because they've already started shooting the next season and what they usually do is call to see if you're available and if you can't come, they'll write you out."  But when it comes to Adele's future, she would "like to have some kind of resolution. I'm hoping they come up with some miracle drug. That would be so good. That's what everybody hopes for. And it's television, why can't they?" If nothing else, Loretta would love the opportunity to work alongside James Pickens, Jr. (Richard Webber) again. "I love James, ever since New York [when] we started out together. I've always said working with him is 'like butter' because it's so easy. We just go in and do it. It's been a great experience."
When she's earning not Emmy nominations for her work on Grey's Anatomy, Loretta is lending her voice to an adorable and popular children's show called Doc McStuffins, which recently released its first season on DVD
. "I play Hallie the hippo. I'm a stuffed animal and I'm [the main character's] receptionist. It's all about this little African-American girl who thinks she's a doctor and she doctors her stuffed animals. Her little stuffed animals have stuffed animal problems, like their zipper broke or their stitch busted. And the music is little songs like "time for your check-up, time for your check-up!". It's the cutest show. They've done such a good job with it. I'm so proud of it because we didn't know it would be quite as successful as it has been. It's been such a pleasure."
Finally, Loretta also recently starred in the Lifetime drama series The Client List, alongside Jennifer Love Hewitt. The show, which has been picked up by the channel for a second season, will return in 2013. Will Loretta be reprising her role as a madame of an exotic massage parlour? "I'm waiting for my contract. I'm pretty sure that I'll be picked up, but you never know until you sign on the dotted line. I thought my character was so interesting and I had such a great rapport with Jennifer Love Hewitt and we had so much doing the show, which makes all the difference in the world."
Tune in to the Emmy Awards on Sunday, September 23 on ABC to see if Loretta wins Outstanding Guest Actress for a second year in a row.