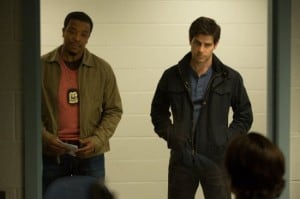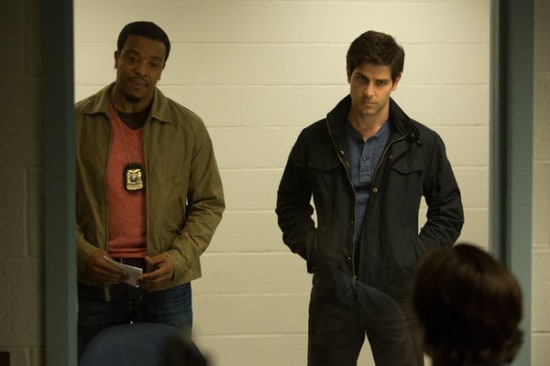 Grimm ended the fall with Nick's cover being blown and his relationship near the point of implosion. Captain Renard had found Aunt Marie's trailer and with it, every piece of Grimm paraphernalia in Nick's arsenal, while Juliette's feelings for another man and the distance they created between the two resulted in Nick moving in with Monroe for the time being. Becoming a Grimm might have had implications on Nick's sense of identity, but for the most part, he's taken to being the protector and removing the bad Wesen from the streets of Portland before they can do any more damage. But how will he react to arguably his first major challenge since accepting his genealogical fate?
In the latest preview for the remaining 10 episodes of the supernatural procedural, which has been off the air since November, Nick is on the warpath. He's found out about Renard finding the trailer and taking the heart of his girlfriend, both of which threaten what little stability he's had in his life recently. With everything falling in around him, Nick will have to decide just how far he wants to take this situation and whether the fear of losing his love and his identity is enough to justify a certain type of violence. Can he manage to find Renard and subdue him without having to resort to anything fatal? Or is it inevitable that only one of them will make it out of this conflict in tact?
Grimm returns Friday, March 8th at 9:00 on NBC. You can check out a recap of the fall finale here for a refresher on where we left off, as well as an additional preview for the final stretch of episodes here.
How will Nick react to Renard falling into bed with Juliette and finding the trailer? What will it take for the spell that Adalind cast to be broken and for Juliette to return to normal? With Rosalee back, is Nick's team closer to figuring things out on how to approach the spell?
http://www.youtube.com/watch?v=PWBW5UCGeqc