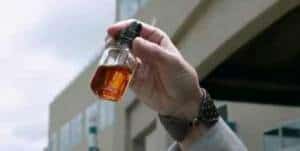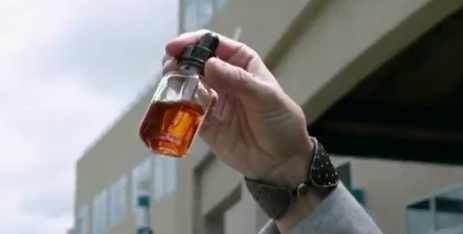 The season premiere of Grimm ended with vicious cat-like Wesen Mauvais Dentes tricking Nick into coming to a warehouse on his own in search of a couple of FBI agents. Once inside, it sprang an attack on Nick, right as time was ticking away on the potion that may help Juliette out of her magically-induced coma. Can Nick dispatch the Wesen and make it to the hospital in time to save his love?
The preview for the next episode of Grimm, titled "The Kiss", indicates that he'll have a little help in that matter, as his mother sneaks into the building and takes control of the creature. Kelly had been slightly shady-seeming in the premiere, her insistence on taking the coins and background knowledge on Nick's exploits as a Grimm making it seem that her trip to Portland might not be all the way positive in nature. Her emotional moments with her son might have been touching (and needed), but there was a little cloud hanging over them. Judging by her actions in the preview, she was sincere, at least enough to want to help Nick in his Grimm duties.
Elsewhere on Grimm, Renard will find that he plays a bigger part in the Juliette saga than even he expected and Kelly pays a little visit to Adalind's mother to find out what exactly her daughter did to Juliette. With all the fuss about making this woman come back to life, for whatever reasons each character may have, you'd think that she'd come out of it next week. Right?
Grimm airs Monday at 10:00 on NBC. You can check out my thoughts on the season premiere here.
Do you think that Juliette will be cured by Monroe and Rosalee? Is the prospect of Kelly joining Nick on a full-time basis something you'd enjoy? What exactly is the role Adalind's mother is playing in this?
To talk about anything and all things Grimm, including what you think the preview means, head to the TVOvermind Grimm discussion forum here.