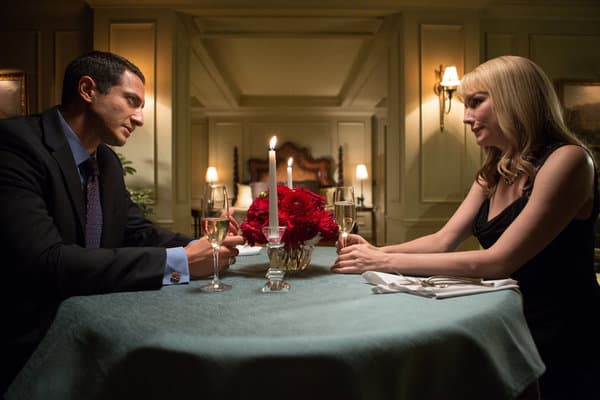 Although I've been a big proponent of the relationship between Nick and Monroe, a part of me has been waiting for the other shoe to drop. Nick may be slowly winning over certain sects of the Wesen population through his good deeds and honest intentions, but a vast majority of the creatures won't be that willing to put their trust in a Grimm. Following years of being hunted down and killed by people of his ilk, the Wesen are hasty in embracing someone like Nick, no matter how many witnesses he has to back up his claims of wanting to bring justice rather than kill as many Wesen as possible.
For much of the run of Grimm, the focus has been on Nick, trying to get to him and take him out before he can move from potential danger to full-on creature assassin. But tonight on Grimm, that attention will go to Monroe, who receives a warning from someone in his past that the Wesen aren't too happy with how much he's helping the Grimm. You had to know that the most vicious members of the Wesen couldn't have too high an opinion of one of their own "selling out" and becoming a partner to the Grimm, but now, the threat becomes much more tangible. How loyal will Monroe continue to be to Nick if his life could be in danger?
Elsewhere on Grimm, Hank continues to learn about the Wesen world and the type of things that Nick has been having to deal with over the past year, while an acquaintance of Renard's from Europe stops by Portland to meet with him. But what exactly are her intentions? Is she coming to catch up with an old friend or is she coming to talk business? Will she be bringing good news or could she be sent by the royal family to gather information on what Renard has (or hasn't) been doing?
Grimm airs Fridays at 9:00 on NBC. You can check out the TVOvermind Grimm discussion forum here.
Why do you think Renard's acquaintance from Europe is in town? How much information will Hank pick up about the Wesen? Can Monroe thwart whatever threat is looming in the distance?