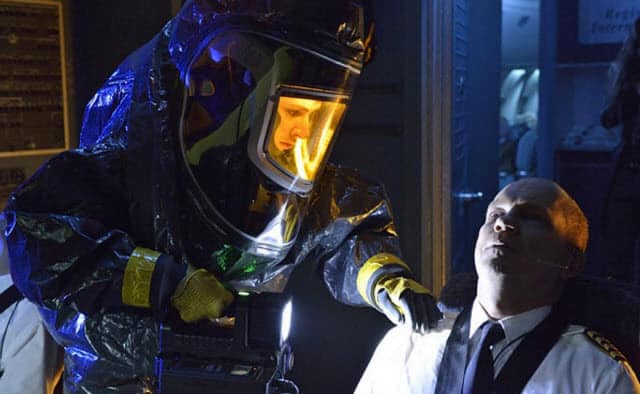 The Strain, Guillermo Del Toro's vampire thriller, kicks off on FX this July, but the producer already has a lengthy five-year plan for the series, according to Buzzfeed.
"The first season is the first book, we have enough anecdotes in the second book to do two seasons, and I think that by the end of the third season, we'll have enough threads of story to do another two seasons."
"But then it ends," del Toro stated emphatically. "We will not go beyond the fifth season. I don't want this to be a show that stays on until it's not successful. I would like it to end the way the books are mapped. I don't want to spoil, but we are going to do what we do at the end of the second book at the end of the second season – we will do that big finale. We know where we're going and it's exciting."
This may seem ambitious bordering on overconfident, but given the quality of talent involved, and the fact that this is FX, I don't see any reason that Del Toro's full vision for the show can't be realized. FX is sort of the anti-FOX in many ways, airing good shows pretty much as long as they want to be on. That's why we have nearly endless seasons of shows like Justified, Sons of Anarchy, and back in the day, The Shield, and why even sleeper hits like The Americans get picked up no problem. The Strain wants five season? I have a feeling that FX will be happy to oblige at it continues to bash heads with AMC for the title of cable's biggest powerhouse.
[Photo via FX]