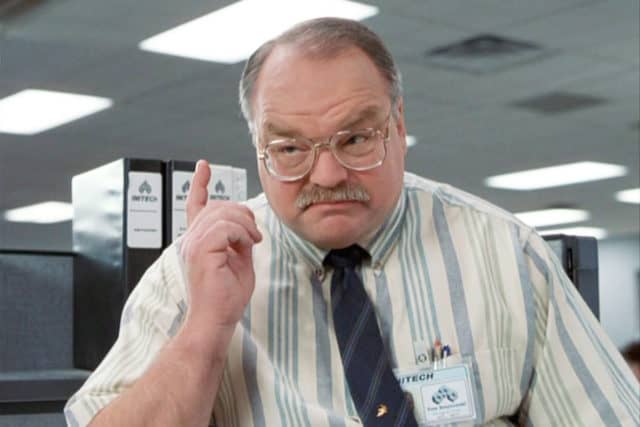 I think I may have very well just found the king "That Guy" actor in the history of "That Guy" actors.   You all know him from the movie Office Space as Tom Smykowski, the guy with great "people skills!"  His real name is Richard Riehle and boy does this guy have one hell of a resumé.   According to his IMDB profile the guy has 362, yes, 362 credits to his name.   To go through a list of that magnitude and try to figure out his best movie and TV roles would be impossible.
However, I think without question Smykowski is his best role.   Other than that I'd have to point to his role as the bank manager in Casino.  He's the guy who Joe Pesci threatens.   But good God.  362 credits?  This guy must never sleep.  And he's not even 70 yet?  Man, you gotta hand it to Riehle, this guy's got Hollywood on lockdown.  When this dude wants a part, he gets one.  Nicely done Richard, you are the clear winner for now.
This still remains one of the best scenes in cinematic history.