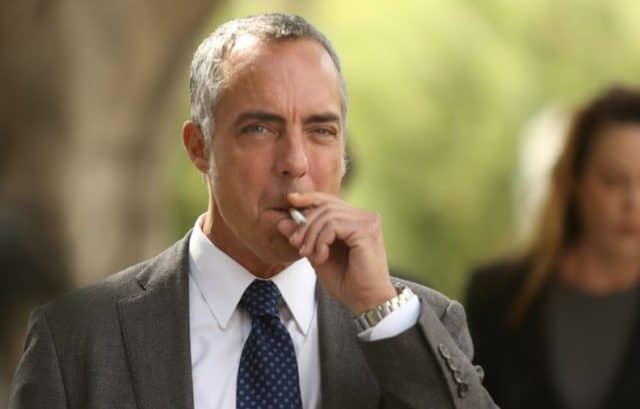 There may be a nice pocket of you out there who recognize Titus Welliver, but I'm willing to bet that at least 90% of you didn't know his real name.   I bring up Welliver because the Amazon show Bosch will be entering its third season and just released a trailer which looks solid.   Did you know that Welliver is the star of this show?  Based on the novels by Michael Connelly, Welliver stars as Hieronymus 'Harry' Bosch, a homicide detective who keeps finding himself in big cases.  But let's get into the rise of Titus shall we?
The moment I first saw him on Gone Baby Gone I liked this guy.  He does the "Boston guy" extremely well but there's just a way about him that you have to like.  Typically he's in the more "tough guy" type roles but he has this calm demeanor about him that's just kind of "cool."    While Welliver's actually been around the screen since 1990, his career has gotten consistently better since 2007's Gone Baby Gone.   At least that's what I'd argue.   Don't get me wrong, this is a classic TV and movie journeyman who's been in his fair share of films.  In fact Titus is closing in on 100 acting credits on his IMDB page.    But he's never really starred in anything until now.
If you haven't seen him on Bosch, you should definitely give it a try.  I personally think Welliver's got the chops to be a leading man (in movies I mean).  At 55 years young, he's still going strong.  Hopefully we'll see him in some featured films again soon.
This season synopsis reads: Angered by the truths behind his mother's murder, LAPD detective Harry Bosch struggles to find integrity in an imperfect justice system. The killing of a homeless veteran, the suicide of a serial killing suspect, and the high-profile murder trial of a Hollywood director pits Bosch against ruthless opponents who all threaten to destroy him.
Save