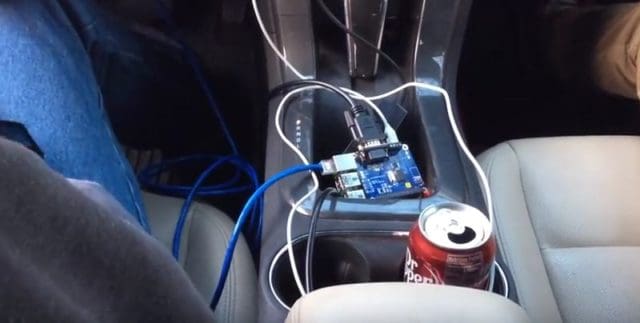 I'm not quite sure why this video didn't get more attention when it came out in 2016 but it's got my attention now.  First of all, if you're not drawn in by the Dr. Pepper in the cup holder than shame on you.  OK, let's get into this.  Clearly there's no possible way this is even remotely street legal but if I had myself a Chevy Volt I'm 99% sure this is how I'd want to trick out my car.  The guy effectively rigged up an emulator with Mario Kart 64 inside to make it so that his physical car is responsible for everything.
That includes steering, power, weapon activation, everything.   Website Jalopnik went into greater depth with the mechanics and wiring of it all, but when you break it all down, the man turned his car into one of the most powerful arcade racing cabinets that can be transported wherever you need it to go.  Give the guy props for doing all the work and making it a reality with the on-board computer in his car, but it's clear the two pieces of tech aren't completely compatible and working the steering wheel appears to require some extra scripting.
While it's not perfection, someone needs to take a look at this and complete the job.